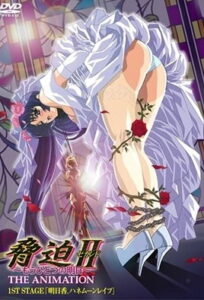 ---
Asuka and Ryosuke have decided to get married before graduating high school. However, upon arriving at the hotel to plan their honeymoon, Asuka is suddenly kidnapped by a group of strange men. Brought to a secluded parking lot while unconscious, she is repeatedly violated. Her kidnappers reveal themselves to be members of a sexual slavery ring that abducts young women to star in sadistic pornographic films. And when her mother and little sister soon suffer the same fate, Asuka realizes she might not have been a random target after all.
|
Cheating Notes
I can't believe I'm enjoying getting raped. - new bride Asuka on 2nd episode
Some scenes:
Asuka gets abducted by a group of men and gets raped, but by the second episode, she starts enjoying it. Also in the second episode, while on a flight to Hawaii with her husband for their honeymoon, he gives one of the men who abducted her earlier a blowjob.
In episode 3, Asuka's husband watches her get fucked and gangbanged in the middle of a crowd at a casino. He gets an erection.
Watch Full Episodes Online
---
---
---