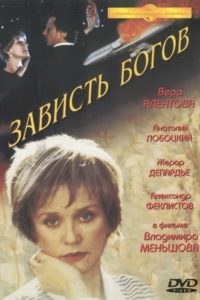 ---
The film takes place in early autumn 1983 in Moscow, in an atmosphere of an acute cold war (including the war in Afghanistan, the incident with the South Korean "Boeing", etc.).The main heroine of the picture, Sonia, is an editor in a television station. Her husband Sergey is quite a successful Soviet writer. One day the Frenchman Bernard (Gérard Depardieu) visits them. He met Sergey while he's working on a book about the French Resistance. He is accompanied by a French translator of Russian descent named André. Sonia and Andrés' meeting turns their lives. He falls in love with her at first sight and emphatically looks to meet her again. Sonia, a faithful wife, educated in the Soviet tradition of chastity, at first refuses. Moreover, employees of Soviet television stations are not allowed to have unsupervised contacts with foreigners. But André is still able to seduce her and awakes the passion within her. She discovers such strong feelings which she previously didn't feel with her husband. A few days of their affair and Sonia and Andre are absolutely happy. But they soon have to separate because their countries belong to different worlds, divided by the Iron Curtain.
|
Cheating Notes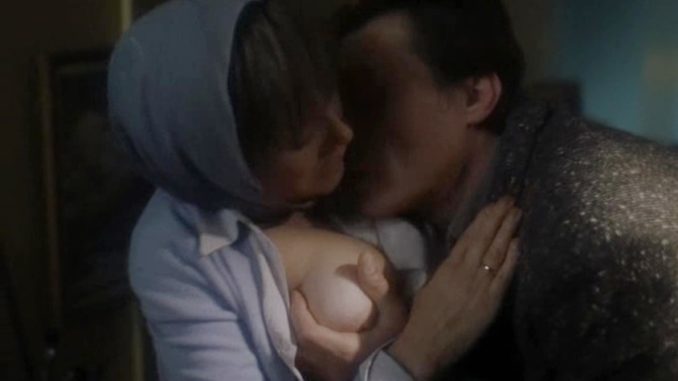 Sonia's husband has sex with her. We see that she's not really ecstatic and passionate when it comes to having sex with her husband.
Sonia meets Andre, a French translator of Russian descent, during lunch with a Frenchman friend of her husband. In the following days, Andre pursues Sonia. She tries to rebuff him, especially when he approaches her and hits on her in the community where she lives. Her mother-in-law sees them walking together so they have to make an excuse to her. Her son is about to see them in the streets so she goes inside a theater with Andre to avoid him.
Lover sucks wife's tits
Sonia and Andre end up making out and petting in an office area in the theatre (a loft in the lounge area). He is able to suck her tits. She doesn't go all the way with him at this point, still being guilty and unsure.
Wife has sex with lover in the back of a truck
Sonia agrees to meet Andre again. The rain starts when they meet so they hitch a ride at the back of a truck and have sex in it.
They stay for a while at a boat where he gives her a massage while she's naked. They also make out a bit. They stay overnight. Sonia asks her female friend to tell her husband that she stayed with her for the night.
Wife has sex with lover at his apartment
Sonia and Andre fuck in an apartment where he'll be staying. The furniture, including the bed, are still covered in plastic but that doesn't stop them from fucking.
Sonia sleeps at Andre's apartment after he has already moved there. She expresses her happiness while she's naked beside him on the bed.
Sonia confesses to her husband. She says that she can't sleep with him anymore. "Of course you can't because you're sleeping with the other guy," her husband says. "I've fallen in love, Serge", she replies back. She tells him that she'll stay with Andre for a while. She'll come back to cook and do laundry from time to time, and then return to Andre's place in the evening to get her sex there. She didn't really say the last part but that's how it is. Our cuckolded husband cries.
Summary
The wife and her lover's first petting scene is erotic because, before it, she really tries to resist him and suppress her attraction towards him. She doesn't go all the way with him at that point, still unsure because of all the guilt that she's feeling, so that makes it even sweeter and hotter when she finally fucks him in the back of a truck a few days later.
Watch Full Movie Online
If you want the movie with subtitles, find it in torrents and get the subtitles here.
53:45 Wife and lover make out. He is able to suck her tits.
1:09:43 Wife and lover have sex in the back of a truck.
1:14:28 Lover gives naked wife a massage and they make out a bit.
1:35:30 Wife and lover fuck in his still unoccupied apartment.
---
---
---