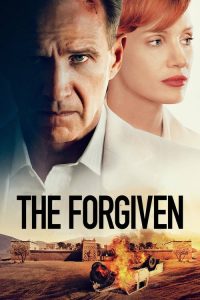 ---
David Henninger (Ralph Fiennes) is a high-functioning alcoholic British oncologist with a much younger wife, Jo (Jessica Chastain). Jo is an author of children's books but has not published for nearly 10 years. They're on their way, driving at night towards the party hosted by David's old friend, Richard Galloway (Matt Smith), and Galloway's partner, Dally Margolis (Caleb Landry Jones). Unfortunately, Henninger is driving too fast and arguing with Jo when they hit and kill a teenage Moroccan who appears to be preparing to rob them.

The film then follows two threads--The first is the "investigation" by the police, the arrival of the dead boy's father, Abdellah Taheri (Ismael Kanater), and David's reluctant agreement to return with Abdellah to his home in the desert as part of the grieving process.

The second thread follows the ongoing party at the villa and Jo's interaction with the hosts and with Tom Day (Christopher Abbott), an American financial advisor and perpetual playboy. In the background observing are Moroccan staff like Anouar (Saïd Taghmaoui).
|
Cheating Notes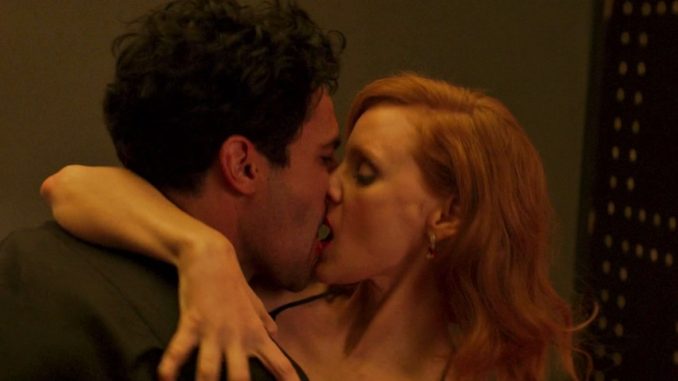 While the old husband (Ralph Fiennes) travels with the father of the boy he ran over to their home in the desert as part of the grieving process, his young wife (Jessica Chastain) remains at the villa and has a tryst with an American financial advisor who is a perpetual playboy. They first kiss at 1:08:15, while they are sunbathing. They have sex at 1:29:19. Non-nude.
Watch Full Movie Online
---
---
---