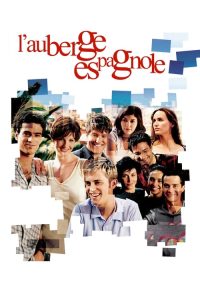 ---
A strait-laced French student moves into an apartment in Barcelona with a cast of six other characters from all over Europe. Together, they speak the international language of love and friendship.

As part of a job that he is promised, Xavier, an economics student in his twenties, signs on to a European exchange program in order to gain working knowledge of the Spanish language. Promising that they'll remain close, he says farewell to his loving girlfriend, then heads to Barcelona. Following his arrival, Xavier is soon thrust into a cultural melting pot when he moves into an apartment full of international students. An Italian, an English girl, a boy from Denmark, a young girl from Belgium, a German and a girl from Tarragona all join him in a series of adventures that serve as an initiation to life.
|
Cheating Notes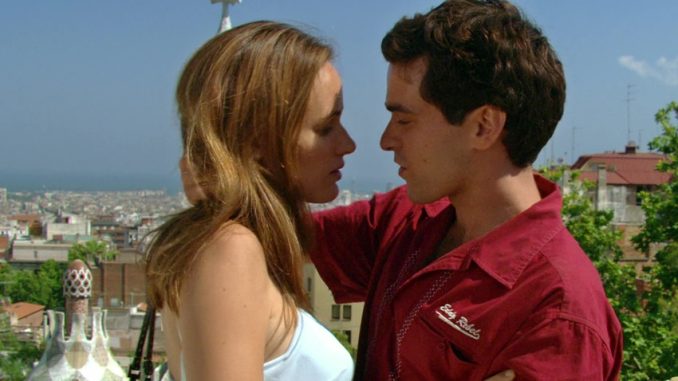 Xavier is temporarily lodged by a newlywed couple he met on the plane while he is still finding a place to stay in Barcelona. The husband, who is a doctor and always busy at work, asks him to accompany his wife in exploring the city as a favor. He and the lonely wife develop feelings for each other in the process. They first kiss in the park at 1:07:06 (he initiates it, she's conflicted and refuses a bit but eventually gives in) and have sex after that (above-shoulder shots only and behind a semi-transparent window). They have another tame bed scene at 1:20:26 (her blouse is open but she has a bra on and he is on top of her). After their lovemaking and her husband arrives, she obsessively kisses him and asks him not to leave while her husband is in the other room. Finally, they have an after-sex dialog scene at 1:29:55, where she's wearing black lingerie which shows her cleavage.
Wendy (Kelly Reilly), one of Xavier's roommates, also cheats on her boyfriend who is in another country. She and her lover only have a tickling-in-bed scene at 1:37:46. When her roommates find out that her boyfriend is coming to visit her that day (she doesn't know it because she's busy with her lover and ignoring her phone), they all rush to the apartment to warn her. The scene ends with Wendy's boyfriend entering her room and her brother pretending to be the one who had sex with her lover while she hides under the bed.

Watch Full Movie Online
With English subtitles, but lower quality.
---
---
---