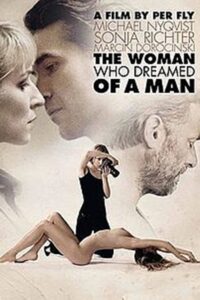 ---
What happens when a sexual connection overwhelms all your senses? A woman puts everything on the line in pursuit of a passionate affair with a man she hardly knows.

Karen is a successful Copenhagen-based fashion photographer who is happily married to Johan, a writer. But she works so constantly that she has little time for her husband and daughter. In her dreams, however, she has erotic encounters with an unknown man in an East European hotel room. At a photoshoot in Paris one day, she meets the stranger from her dreams for real: Maciek, a professor at Warsaw School of Economics and visiting from Poland. She feels an electric attraction that changes her life and begins an affair. She pursues him relentlessly. Her obsession increasingly causes her to lose control.
|
Cheating Notes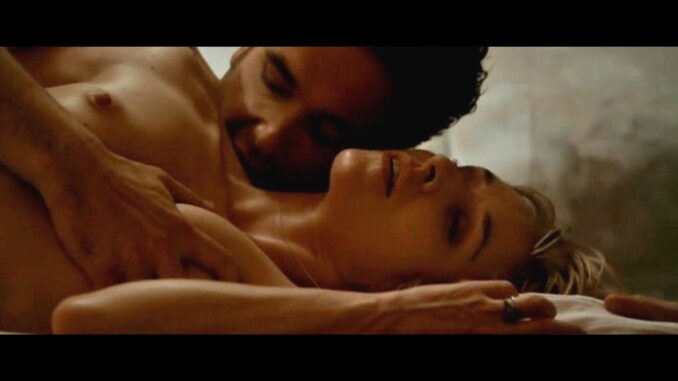 At 21:00, the wife and the professor have non-naked standing sex in a dark alleyway. At 41:01, they make out in another dark alleyway.
At 44:26, the wife and the professor go to his mostly non-furnished apartment with a furnished room inside that serves as his office. They fuck on the floor. They have sex in this apartment again at 53:26. They get naked in both scenes.
The apartment happens to be just across the street where the professor, his wife, and their daughter live. Our cheating wife finds this out when she follows the professor as he walks home one day. She starts living in the apartment and begins observing the family from the apartment's window.
The wife's husband finds out about her affair. When he confronts her, she admits it to him, but she tells him to go home with their daughter because she's not done fulfilling her lust and obsession for the professor. She then comes to the apartment and waits for the professor, while ignoring her husband's calls, and has sex with him (after-sex dialog only).
The wife confronts the professor angrily in a building basement when she gets jealous of a female student of his who delivers a book at the apartment. When he denies that the student is his lover, she apologizes desperately and starts giving him a blowjob (1:07:00). He tries to stop her because he has no time and screams at her because she wouldn't stop. She cries and pleads with him to fuck her, so he gives her a pity fuck. He makes her lean on a pillar and does her from behind.
The wife ramps up her obsessive behavior and visits the professor's wife. The professor gets mad and texts her later that he will kill her if she contacts his wife again.
The professor, along with his female student shown earlier, comes to the apartment and tells the wife to leave. He fucks the female student while the wife hangs out outside the apartment building. After the student leaves, the wife comes back to the apartment and has a talk with the professor. It seems that he fucked the female student and made sure that the wife knows to show her that he isn't someone to get obsessed with because he isn't serious with her and just wants to fuck women. The wife gets more hysterical and desperate to have him in the process and a physical altercation between them ensues.
Watch Full Movie Online
Since the wife and the professor are speaking in two different European languages, they talk to each other in English.
---
---
---