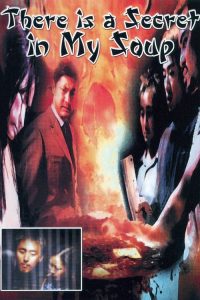 ---
THERE IS A SECRET IN MY SOUP opens at the scene of the crime and then progresses to the police station, with the officer in charge of the investigation (Michael Wong) questioning the various parties involved. This provides the necessary lead-in to the flashback structure these films invariably adopt. Abused by her husband, Maggie Chan (Cherry Chan) moves out and into an apartment shared by Pat (Angela Tong) and her spouse Rocky, (Hugo Ng). Maggie begins working as a prostitute for the latter but eventually steals some money and Rocky's fancy lighter, prompting the pimp to send psychotic debt collector Joe (Gabriel Harrison / Hoi Chun-kit) after her. Maggie gave the cash to her sickly grandmother, so Rocky demands that she continue to work as one of his girls and pay him $HK20,000 in four installments. She runs away again, however, and Pat is unable to stand up for her this time. Rocky, Joe, and their buddy Fei then takes turns abusing Maggie in increasingly horrific ways.
|
Cheating Notes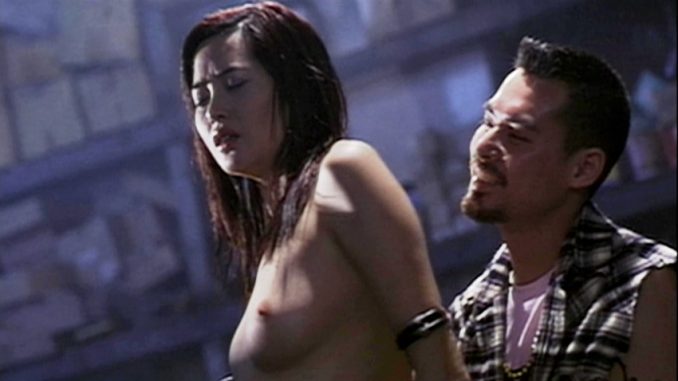 Wife temporarily leaves her husband and works as a prostitute. We see her fuck at least one client reluctantly, in which she gets strategically nude. She then quits, telling her friend that she's two months pregnant with her husband as the father. A few scenes later, we see her get back with her husband and now with her baby in her arms. Her mother-in-law pays them a visit and tells her husband to leave her, that the child might not be his because she heard rumors that his wife prostituted herself.
There's a hot, nude scene of a thug's girlfriend giving him a strip show in a garage. He uses different tools in the garage on her body to pleasure her, including a drill.
Watch Full Movie Online
---
---
---