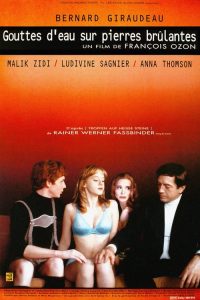 ---
Germany in the 1970s. Whilst waiting for his girlfriend, a young student, Franz, allows himself to be picked up by 50-year-old businessman, Léopold. In his apartment, Léopold provokes Franz into revealing his homosexual experiences and soon manages to seduce him. Six months later, Frantz has moved in with Léopold and they appear to live as an ordinary married couple. The strain is beginning to show, however, and after a row Frantz threatens to leave. Whilst Léopold is away, Frantz is visited by his former girlfriend, Anna, and their romance is soon rekindled. Before the two lovers can escape, Léopold returns and his charms persuade Anna to stay. Léopold's ex-lover Vera then makes an unexpected appearance and the menagerie is complete...
|
Cheating Notes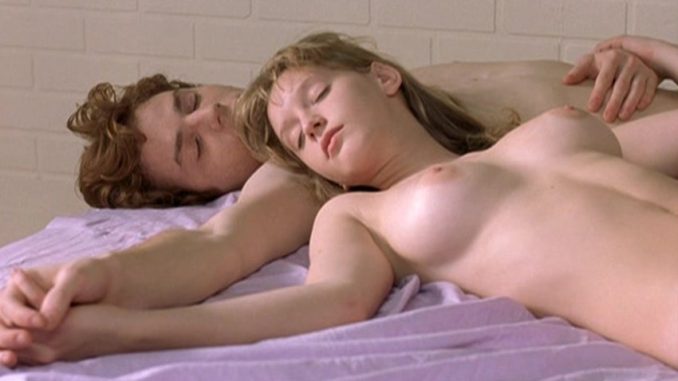 Whilst Leopold is away, Frantz is visited by his former girlfriend, Anna. She tells him that she's now with a man who wants to marry her, but that she'd rather marry Frantz. Their romance is soon rekindled and they have sex and agree that he will leave Leopold to come with her and marry her. Leopold comes home early and finds Anna in the house. Instead of showing his anger, he charms Anna and caresses her leg on the couch (she's in her bra and panties) while Frantz is in the kitchen.
When Frantz and Anna get to be alone together, she tells him that he didn't tell her that Leopold is sexy for his age, meaning she actually became attracted to the man, and maybe getting her legs caressed by him on the couch is one reason for it. Frantz replies, "So go fuck him, slut."
Vera, Leopold's ex, also arrives and joins them. He's supposed to be a guy who's had a sex change operation, but her character is played by a female actress.
At 1:04:26, Leopold starts a threesome with the two women inside the bedroom. He invited Frantz to join them but he declined and he isn't particularly happy about their threesome. Vera is not happy too, because Leopold's attention is centered on Anna, so she leaves the room and the two for an exclusive one-on-one sex. At 1:12:01, we see that one-on-one sex, with Anna on top and riding Leopold passionately.

Watch Full Movie Online
With English subtitles.
---
---
---