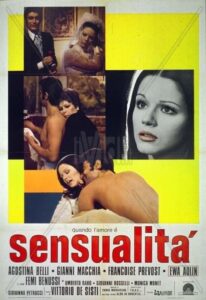 ---
A young girl, Erminia (Agostina Belli) marries a handsome and successful but brutish local butcher, Antonio (Gianni Macchia) at the behest of her countess stepmother, Giulia (Françoise Prévost). The new wife turns out to be frigid on their wedding night, and the couple has a big fight. She leaves the town to stay with her older, married sister Angela (Ewa Aulin), and gets involved with her sister's jaded swinger friends. The husband consoles himself by picking up prostitutes and carrying on with a sexy, voluptuous wealthy widow neighbor (Femi Benussi)right in his new mother-in-law's villa. For some reason, the mother-in-law considers this a turn-on and becomes sexually drawn to her loutish son-in-law.
|
Cheating Notes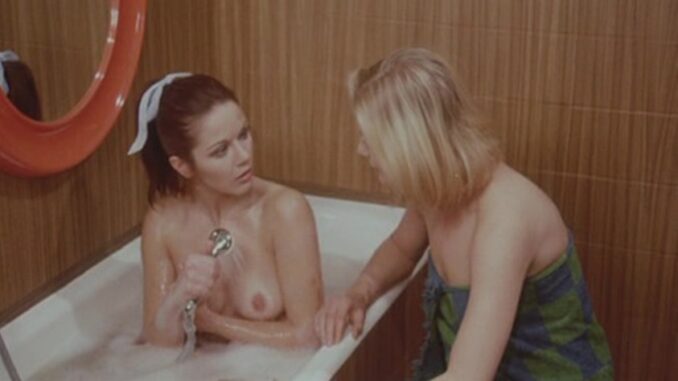 Erminia doesn't really cheat when she joins her older, married sister Angela's swingers party. She tells one young guy to pull his pants down and looks at his dick, but when he tries to touch her, she tells him to scram. At the end part of the film, Angela's husband kisses Erminia in the kitchen. She doesn't reject him but she doesn't really kiss him back too, and I'm not sure what would have happened next because Angela comes in and interrupts them. She laughs when she sees them, but sarcastically at that.
When Angela has her swingers party, her husband is out of town, but he is completely aware of it because she asks him permission for it. So they are in an open relationship, but that doesn't really stop her from freaking out after she sees her husband kissing Erminia in the kitchen. She is seen in bed with one of the guys at the party but they are also interrupted by a commotion.
As to Erminia's mother, yes she fucks her son-in-law (Erminia's husband), but she doesn't seem to have a husband already.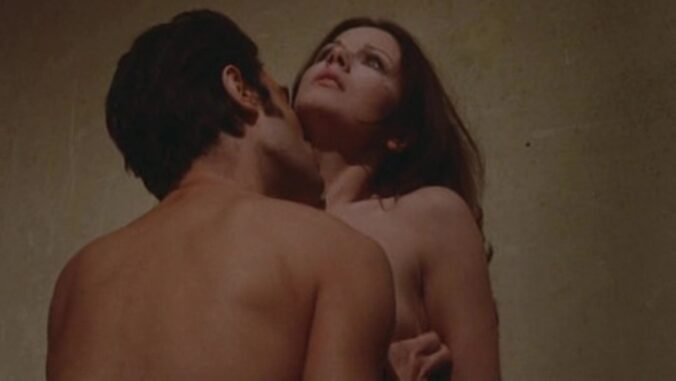 More Info for Love is Lust (1973)
Rarelust.com (English dubbed)
Watch Full Movie Online
Russian voiceover.
---
---
---