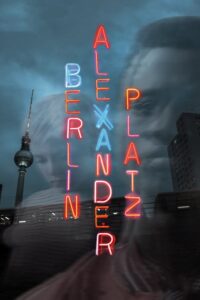 ---
Francis, a 30-year-old refugee is the sole survivor of a boat that crossed the Mediterranean illegally from West Africa. When he wakes up on a beach in the south of Europe, he is determined to live a regular, decent life from now on. But he winds up in present-day Berlin where a stateless person without a work permit is treated just as mercilessly. He initially resists an offer to deal drugs in Hasenheide park, but then comes under the influence of Reinhold, his neurotic, sex-addicted pal, a drug dealer and human trafficker who takes him in. He is a man born to destroy the people around him. When he meets club owner Eva and, after several dramatic experiences, the escort girl Mieze, he feels he's found something for the first time, something he's never known before: a little bit of happiness.
|
Cheating Notes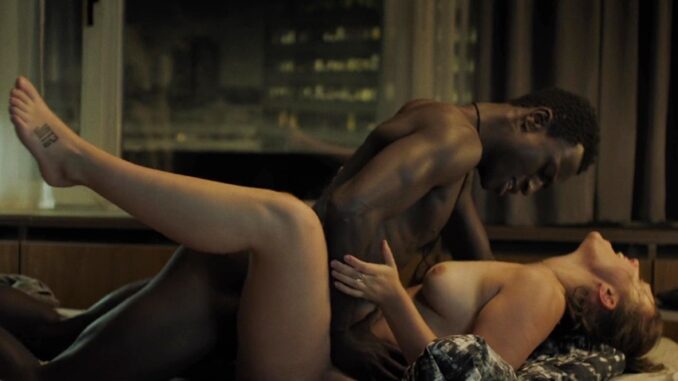 28:10 Reinhold (white German dude) lets Francis (black immigrant) fuck one of his girls, a white chick, but they put an act in front of him first, with the chick pretending that she's crying for maybe what Reinhold did to her, then Reinhold urging Francis to console her. Reinhold comes in while they are fucking and takes some pictures of them.
50:00 Reinhold meets Eva (black chick) at a bar and fucks her later. She is in an open relationship with a trans.
2:16:37 Reinhold hires Mieze's (white chick) service and fucks her (sex scene not shown, but they are seen in bed, with Mieze climbing on top of Reinhold). At this point, Mieze has become Francis' girlfriend but she hasn't met Reinhold yet and has no idea who he is when he hires her. Francis told Mieze earlier to stop whoring and she did, but she takes this offer from Reinhold when Francis wouldn't let her come to a party.
2:41:41 Reinhold asks Mieze to kiss her like how she kisses Francis in exchange for certain information.
---
---
---