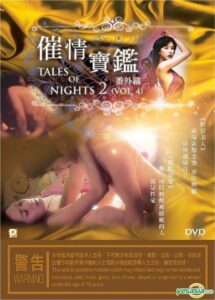 ---
Erotic drama stories from South Korea in the vein of 'Erotic Tales'. Each episode presents a separate morality tale tied up in love and sexuality.
|
Cheating Notes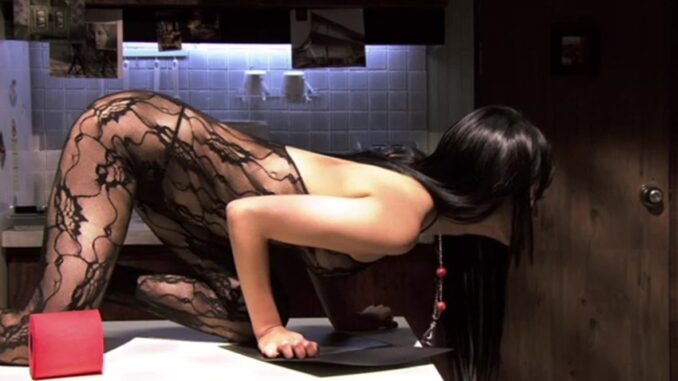 Episodes 5 and 8 are cheating wife episodes.
Episode 1: Cat in the Moonlight
Soon after Yoo-han's advances have been spurned by the cynical Joo-na, he is given a cat who can turn itself into a beautiful women. But in order to become fully human, the at-woman has to have sex with him. Meanwhile Joo-na decides to seduce Yoo-han after all. His emotions are now torn between the two objects of his desire.
Episode 2: Pink Lady
Due to an imbalance between the number of men and women, South Korean men are required to gain a 'husband license' before getting married. When Min-soeng enrolls in cram school to learn about all aspects of married life, his female instructor is Min-hui. Not unsurprisingly, they begin to develop feelings for one another. But what will that mean for Min-seong's actual fiancee?
Episode 3: Sad Mannequin
When a struggling designer buys an odd-looking mannequin off the street, he finds it has the power to come to life and have passionate sex with him – much to the consternation of his fiancee.
Episode 4: A Witch's Journey
Dong-ha, a young photographer, is unable to get over his ex-girlfriend Young-in, who disappeared a year ago. In fact, she has become an apprentice witch who visits Dong-ha nightly to have sex, Ki-hae, a beautiful young model, has fallen for Dong-ha, and Yougn-in must resolve whether she can give up her ex and follow her dream.
Episode 5: O Cream
Cheating Wife. A brief flashback sex scene of the wife (Lee Eun-mi) and her lover at 46:13, but of course you should watch the full episode to appreciate the reveal fully.
Frustrated that he cannot satisfy his wife in bed, Jin-wan hops on the internet and purchases a jar of 'O Cream', which promises to deliver orgasms, Indeed, after applying it to his hands, everyone he touches gets the shock of their lives. His wife too, is more than happy with the results and Jin-wan's marriage seems to be saved. But there's no such thing as a free lunch….
Watch Episode 5
With English subtitles.
Episode 6: The Dreaming Typewriter
A brilliant but arrogant author secludes himself away to write his next best-seller. He is visited by a beautiful woman with a magic typewriter, who offers it and her body to him, promising him the world, yet robbing him of everything.
Episode 7: Dream Conversations
A young man who dreams of being a dancer, yet has no talent for it, meets a beggar who possesses a door to the future. Through it, he realizes his ambition and meets his wife-to-be.
Episode 8: The Hypnotist
Cheating Wife. However, the wife and her ex-boyfriend only get to kiss because her husband confronts them immediately, leaving them no time to take it to the next stage. With a plot twist in the end that will make you feel a little sympathy for the husband after initially despising him.
A hypnotist erases his wife's memory of her ex-fiance through hypnotism but the two get naturally drawn back to each other's arms.
Watch Episode 8
With English subs.
---
---
---