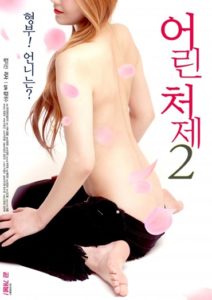 ---
CEO Seung-tae is in an affair with his sister-in-law So-young who works for him. One day, a rookie named Young-chul finds out about them and threatens So-young that he'll tell the CEO's wife about them and spends a night with her. He continues to threaten and bully her. So-young is scared that her affair with her brother-in-law will cause trouble with her half-sister Hye-sun...
|
Cheating Notes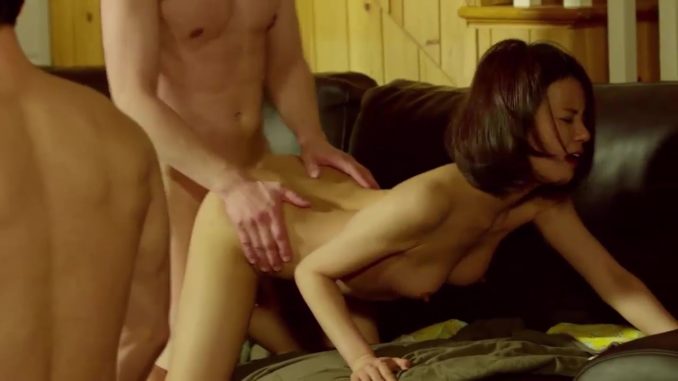 What's not mentioned in the description above is that Hye-sun, the CEO's wife is also having an affair with the rookie Young-chul. We see them in an after-sex scene after the first sex scene between CEO Seung-tae and his sister-in-law So-young.
Young-chul sees So-young having sex with Seung-tae in the office and blackmails her. They have sex at a hotel. He also fucks her in the office.
The four go on a trip and stay at a house together. Seung-tae leads So-young to a room and makes out with her when his wife and Young-chul go to the kitchen. His wife, meanwhile, hugs Young-chul in the kitchen.
In the evening, the half-sisters sleep in a room together. Young-chul sneaks in to fuck Hye-sun beside the sleeping So-young. So-young wakes up and sees them fucking but doesn't disturb them.
Seung-tae fucks So-young on the couch, on the dining table and on the kitchen sink. His wife sees them but instead of confronting them, she doesn't let them know of her presence and goes upstairs instead to wake Young-chul up with a blowjob and fuck him.
Due to a heater problem, the four sleep in the floor of the living room. So-young wakes Young-chul up to have sex with him. Seung-tae wakes up later and sees the two fucking. Since his affair with his sister-in-law is a secret, he doesn't make a scene and watch in agony, trying to hold So-young's hand while she's banging the rookie and at one point succeeds in doing so. His wife wakes up too and sees what's happening but also keeps silent.
Finally, Seung-tae can't hold his feelings much longer. He stands up from the floor and sits on the couch. His wife follows him and after talking, they start having sex on the couch too while the other two continue fucking on the floor. When they both climax, Seung-tae tells Young-chul to switch partners. So Young-chul fucks his wife on the couch while he fucks his sister-in-law on the floor.
All's well that ends well.
Summary
The wife is pretty.
Watch Full Movie Online
---
---
---