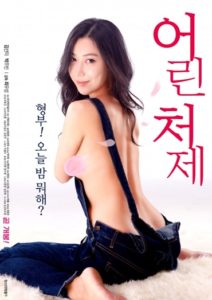 ---
Ga-eun, whose boyfriend broke up with her, comes to her cousin Ga-young's house to stay there for a while. Ga-eun is like a little sister to Ga-young when they were growing up and they haven't seen each other for a long time. Ga-eun meets Woo-sung, Ga-young's stay-at-home, unemployed husband and she becomes closer to him and appreciates his affection and words the longer she stays at the couple's home.

Unknown to Ga-eun and Woo-sung, Ga-young is having an affair with a co-worker who happens to be Ga-eun's ex-boyfriend.

Ga-young starts noticing Ga-eun and her husband getting closer and sweeter to each other. But she isn't exactly bothered as she likes Ga-eun's ex-boyfriend more.

Ga-young suddenly goes on a business trip while Woo-sung and Ga-eun stay alone at the house. Ga-young actually just spends the time with Ga-eun's ex-boyfriend at a hotel somewhere. Woo-sung and Ga-eun. meanwhile, starts drinking in the living room and it leads to them having sex on the couch. Well, first, Woo-sung is actually taking advantage of the inebriated Ga-eun. She resists initially but eventually gives in.

Ga-eun's ex-boyfriend tells Ga-young that he is thinking of getting back with Ga-eun. Ga-young brings him to their home so that he can see what his ex-girlfriend is up to. They witness Ga-eun and Woo-sung having sex in the living room. In the end, Ga-young comes with Ga-eun's ex while Ga-eun comes with Woo-sung. It's probably better that way.
More Info: IMDB
|
---
---
---