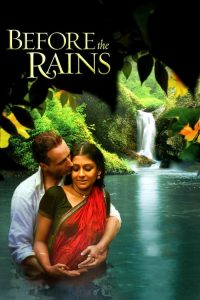 ---
Set in southern India in the late 1930s, this provocative tale traces the story of three people caught in an inexorable web of forbidden romance and dangerous secrets. After a British spice planter falls in love with his alluring married female servant, an idealistic young man finds himself torn between his ambitions and his family, his village and his past.

Malayalam-speaking T.K. Neelan (Rahul Bose), Rajat (Lal), Manas (Indrajith Sukumaran), and his sister, Sajani (Nandita Das), live in Kalpetta Township in Kerala, India, during the British Raj. As children, they used to play in the woods where Manas and T.K. used to play Bhagwan Shri Ram and Shri Lakshman, respectively, and rescue Sita (Sajani) from Lord Ravan's (Rajat's) clutches. Now the year is 1937, all are grown up, while Manas is a laborer, Sajani is married to Rajat, and T.K. works for his British employer, Henry Moores (Linus Roache), who lives there with his wife, Laura (Jennifer Ehle), and their son, Peter (Leopold Benedict). Sajani is also employed as a maidservant in the Moores household. T.K.'s headmaster asks him to join the freedom movement and ask the British to quit India, but T.K. feels that India has made a lot of progress under the British rule and they should continue with this partnership. His headmaster cautions him that partnership is only between equals, but T.K. disregards this, and it is this attitude that will compel him to re-examine his way of thinking when he finds out that Henry is having a steamy affair with Sajani.
|
Cheating Notes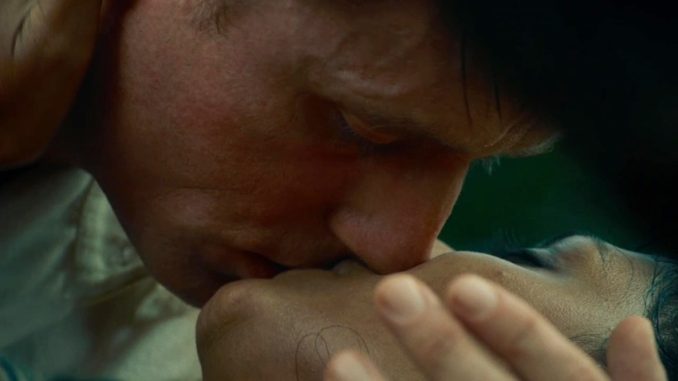 Henry Moores and his servant Sajani, the wife of Rajat, are having an affair. They have sex in a stream at 9:00 (non-nude, head shots only). They are interrupted by a couple of boys.
---
---
---