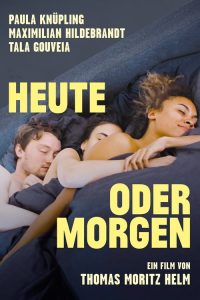 ---
A young unmarried couple with an open, long-term relationship, engages in a three-way relationship with Chloe, a black chick in the free-spirited city of Berlin. Everything's all good until Chloe gets pregnant.

Niels and Maria, in their mid-twenties have been a couple for two years. Their relationship is open, sexuality and adventure determine their carefree everyday life. It is summer, they are without obligations and live free of rent at his wealthy uncle's apartment. They live into the day without worries, go to parties and like to test the common seduction skills in public. And yet both deal with it differently, both have their own individual tolerances and limits. This becomes clear at the latest when they meet Chloe, a London doctoral student on a train. Maria takes the first step - and so a flirt quickly develops into an intense romance between the two women. Niels soon joins them and she increasingly becomes an integral part of their lives. The three young people let themselves go according to the Berlin free spirit and plunge into one or the other love adventure. Without any worries and hardships, they question the common moral concepts and live in here and now. After initial complications, the trio experiences a carefree time together - until an unexpected message puts the three lovers' relationship to the test.
|
Cheating Notes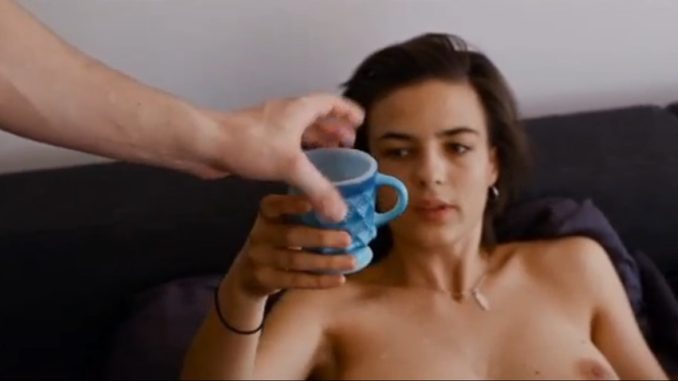 The girlfriend flirting and kissing a guy in a bar while her boyfriend (who will approach later) is nearby is quite sexy. It's at the beginning of the film.
The girlfriend kissing the black chick is at 25:25 and at 35:23 (seen by her boyfriend). She doesn't tell her boyfriend about it so she's cheating on him in this part and still has to be confronted by her boyfriend for her to tell the truth.
The couple's threesome with the black chick in a pool is at 49:56.
---
---
---