---
Berenice is a dedicated female taxi driver in Rio de Janeiro. She is consumed by her job and the little free time she has needs to be divided between raising her son Thiago, a teenager exploring his sexuality, and her troubled relationship with her husband Domingos, a police reporter. The scars of the worn-out relationship, ruined by her husband's violent outbursts, have erased her femininity and led her into a great existential emptiness. The murder of Isabelle, a beautiful transgender woman, on Copacabana Beach, ignites her investigative side and transforms her life.
|
Cheating Notes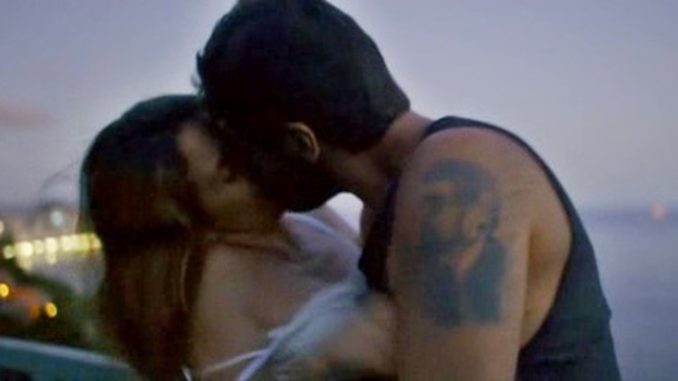 Berenice does an investigating of her own on the death of Isabelle, a transvestite performer in a club because he/she is her son's lover. She teams up with a guy who works in the club. After investigating a suspect in her taxi, they go to his house for a stop-over. After talking for a while and warming up to each other, he kisses her. She kisses back and they make out in his balcony. After some time, she pulls away smiling and says something to him. They go to his parked car and they fuck inside it.
(Spoiler) It seems that Isabelle is cheating on Berenice's son with Berenice's husband. We see them have sex during a flashback scene in the end part. As I've said, she's a trans (a pretty one) so keep that in mind when you start jerking off to her.
Watch Full Movie Online
1:16:00 Wife makes out with lover in the balcony of his house and has sex with him in his car several seconds after.
---
---
---