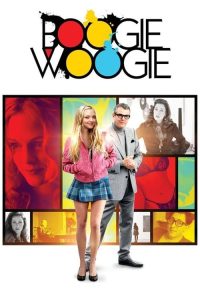 ---
In London's contemporary art world, everyone has a hustle. Art Spindle runs a high-end gallery: he hopes to flip a Mondrian for millions. One of his assistants, Beth, is sleeping with Art's most acquisitive client, Bob Macclestone. Beth wants Bob to set her up in her own gallery, so she helps him go behind Art's back for the Mondrian. Bob's wife, Jean, sets her eye on a young conceptual artist, Jo, who lusts after Art's newest assistant, Paige. Meanwhile, self-absorbed videographer Elaine is chewing her way through friends and lovers looking to make it: if she'll throw Dewey, her agent, under the bus, Beth may give her a show. And the Mondrian? No honor among thieves.
|
Cheating Notes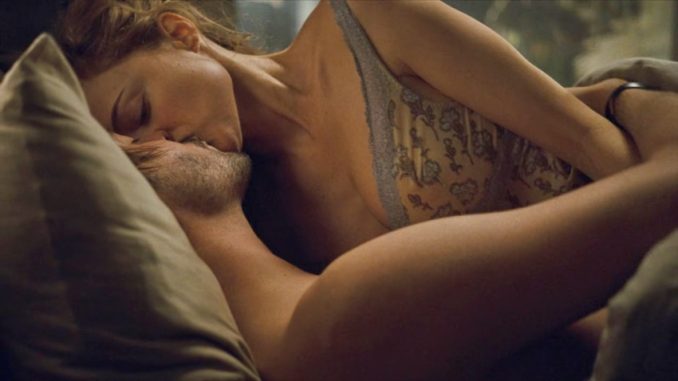 Jean (Gillian Anderson) is the wife of rich Bob Macclestone. She sets her eye on a young conceptual artist, Jo Richards. She comes to his art studio and has sex with him (32:00). She also gives him a blowjob in a cubicle inside a public men's bathroom (43:11). Her husband uses the cubicle next to them and sees her shoe which she dropped on the floor. He laughs, realizing that two people are fucking in the other cubicle and kicks the shoe back to them. I'm not sure if he realized that it's his wife's shoe and therefore, it's his wife who is getting fucked in the said cubicle. Jean's sex scenes with Jo are non-nude and non-explicit.
Beth (Heather Graham) is the girlfriend of Jo Richards. She is having an affair with Bob. She kisses him at 20:47 and gives him a blowjob in his office at 35:27, but we only see the part where she kneels in front of him and starts undoing his belt.
Beth attempts to have sex with her boyfriend Jo at 1:10:40 (we see some petting action on the bed) but he can't get it up.
Beth has lesbian sex with videographer Elaine (1:15:30), her prospective artist for her new gallery. The two females get nude here. Elaine records their lovemaking and will include the footage in her show at the gallery later. It will include a few more parts of their sex scenes that isn't shown earlier. Elaine has a girlfriend as well.
---
---
---