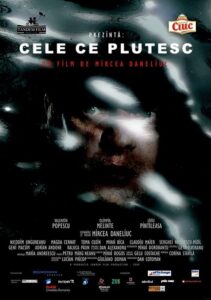 ---
While working in Europe, Avram comes to realize that Italians are paying good money for trained dogs that can protect them from the waves of immigrants. That's Avram's big-time idea: he returns to Romania to start breeding watch dogs which he can later export to Italy. As it happens, he settles next to a camp of immigrants recently sent back from Rome. Thus, the Italian tension is willy-nilly reenacted on the banks of the Danube. Avram's life gets complicated. He starts having an affair with his own daughter-in-law, lands in conflict with his ex-immigrant neighbors and his life is literally under threat. The film ends with an unpredictable situation.
|
Cheating Notes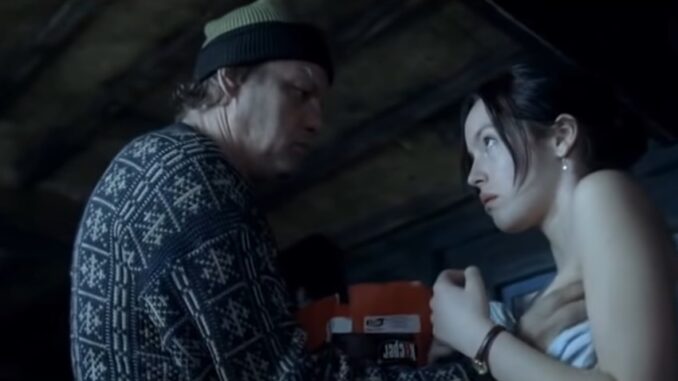 04:50 The wife removes her shirt to warm the puppies that they are raising. Her father-in-law enters the room and gazes at her body. She gives him a dismissing gesture. As the father-in-law is about to leave, he grasps her boob, perhaps as a jest. She shoves his hand away but laughs at his joke as he is about to exit the door. The father-in-law comes back and forces himself onto her. She resists at first but gives in and they fuck on the floor. His wife is calling from outside, but he ignores it and continues on fucking his daughter-in-law. Only when they hear his son/her husband arriving do they stop.
18:16 The father-in-law tries to kiss the wife, maybe trying to fuck her again. She refuses, as someone might see them, but she laughs while he kisses her tummy.
21:23 The father-in-law grabs the wife's butt which surprises her and makes her bang the pail she's carrying on a truck. Her husband, along with his mom, hears the sound and looks in their direction. He sees his father touch his wife's breast while the two are moving their heads around to check if someone is looking at them. The wife sees that her husband is looking straight at them and so she walks away from her father-in-law. Her husband stares at them. He is slow-witted so he's still processing what happens while his father tries to act normal and displays his dominance by barking orders at him and his mother. Finally, the son throws a stone at his dad. Then, he follows his wife to the train station and asks her what's going on. He tries to kiss her and she responds awkwardly.
Later, the father-in-law's wife serves food to her son in front of their trailer, then enters the trailer and starts quarreling with her husband, possibly due to him fucking his daughter-in-law. The son cries, realizing that his dad has really fully cuckolded him.
27:38 The father-in-law and his daughter-in-law pet heavily, with at least her top off, on a bed but they are interrupted by two immigrants stealing their crops.
32:18 The wife gets raped by two immigrants (mainly only the bearded one) while her husband and her father-in-law are out fishing. She calms down a bit after resisting her rapist hard, but I think it's because she's just really exhausted and not because she's starting to like the rape. She reports the two to the police but I think just for thieving and not for raping her.
39:06 The father-in-law wants to fuck his daughter-in-law again, kissing her and stuff in their hut near their crops. She's kinda refusing but I think she gives in and they have implied sex. The son comes to the hut and looks for them but doesn't find them there.
51:32 It seems that the son has now accepted his place as a cuckold. He is the one sneaking now to see and fuck his wife. She refuses and walks away from him at first, but he carries her and takes her inside the hut and I guess they have implied sex.
1:03:26 The son grabs the opportunity to fuck his wife again while his father is out. He takes her to bed and she starts undressing but their sex scene is also not shown. This time, she cries for the terrible things she has done to him.
Summary
Nice. Hot. Could have used more explicit sex scenes, though.
Watch Full Movie Online
---
---
---