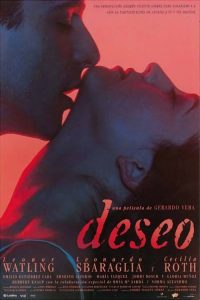 ---
In 1945 Spain a young man with Nazi contacts fell in love with a left-wing family woman.

In Franco's Spain, there are communists, fascists, monarchists, and republicans. We meet a family once well-appointed before Franco's overthrow of the monarchy (the father of the family was assassinated by Franco's soldiers): the mute mother (Rosa Maria Sardà) is tended by two daughters - Raquel (María Vázquez) and Elvira (Leonor Watling) whose husband Julio (Ernesto Alterio) is imprisoned for being a communist. Living near poverty level after a previous life of culture, Elvira finds a job as a maid with Pablo (Leonardo Sbaraglia), a wealthy Argentinean who with his strange 'friend' Alina (Cecilia Roth) maintain undercover ties to Hitler. There is an immediate attraction between the cultured Elvira and Pablo and a love of poetry and intellectual matters soon develops into a physical relationship. Elvira struggles against falling in love as her husband is due to be released from prison, but re-entering the luxury world of her childhood, affording her the ability to make enough money to keep her mother and sister in better conditions, softens her heart and she falls in love with Pablo. Pablo is warned by Alina that their 'mission' to help Nazi officers to escape to Peron's Argentina may be hampered by Elvira's past and her political association with anti-Nazi groups. When Hitler dies and Julio is released from prison, the crises politically and emotionally reach a breaking point and as with all war stories there is no full resolution of the effects on people's lives, lives fractured by the transient factions in a country torn by disparate commitments and betrayed trusts and loves.
|
Cheating Notes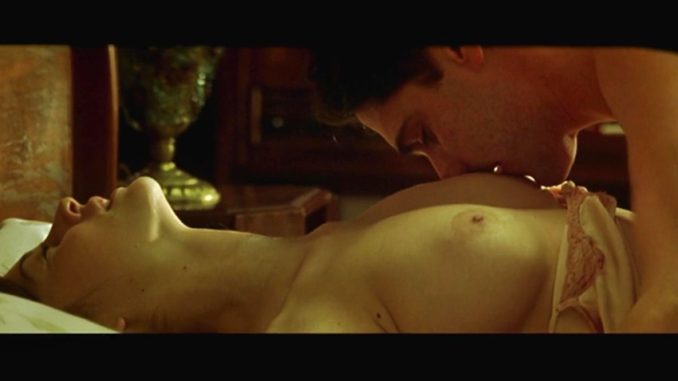 At 34:37, the wife dances with her employer, the rich pro-nazi, in his library. She then makes out with him and has sex with him in the bedroom.
The wife's husband gets released from jail but at this point, she is already in love with the pro-nazi. Nevertheless, she still chooses to be with her husband and tells the pro-nazi that it's basically over between them. She has sex with her husband as soon as he gets out of prison (1:04:50), but she doesn't enjoy their sex as much as her sex with the pro-nazi.
After fighting with her husband in a restaurant, the wife comes back to the pro-nazi's mansion and fucks him again (1:11:06). Her enthusiasm in fucking him is visibly high in comparison to fucking her husband.
The husband confronts the pro-nazi physically but ends up losing to him. The wife also leaves him for the pro-nazi. Poor cuck.
Summary
Both sex scenes of the wife and her lover are very erotic. She humps him enthusiastically while they're in a sitting position, among others, in both instances.

Watch Clip
Vk.com (The wife's two sex scenes with her lover and one sex scene with her husband are in this clip)
---
---
---