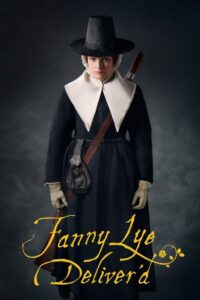 ---
On an isolated English farm in 1657, Fanny lives a quiet life with her oppressive husband John and their young son. One day their life is rocked with the arrival of young couple Thomas and Rebecca who claim to have been robbed and need a place to stay. But are these strangers really who they say they are?
|
Cheating Notes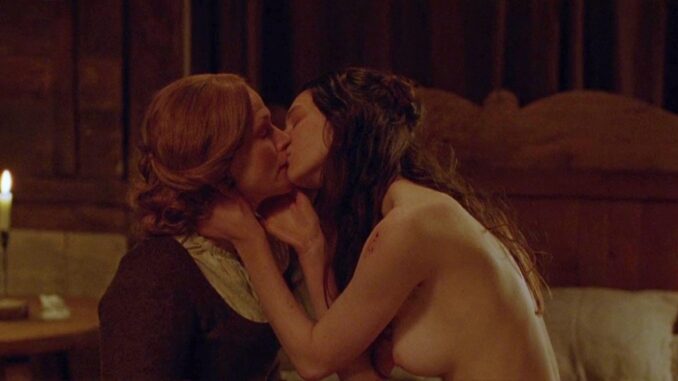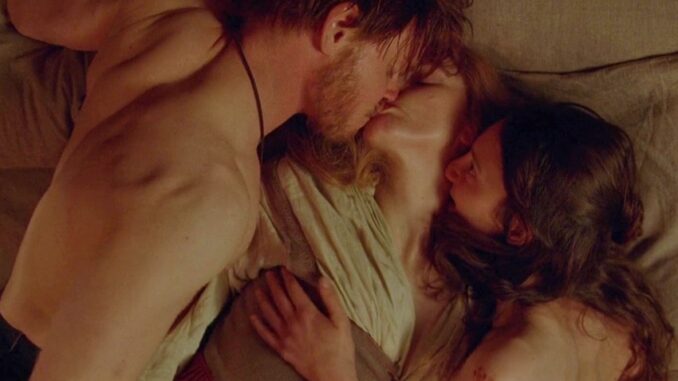 Fanny lives a quiet life on a farm with her oppressive husband John and their young son. One day, a young couple, Thomas and Rebecca, arrives at their farm, claiming they've been robbed. They also claim that they are newlyweds but that might not be true, although they really are lovers. Fanny's husband lets them stay, and eventually, the truth about the young couple is revealed which leads to them detaining the family.
Halfway through the movie, Thomas orders Fanny to make out with Rebecca in front of her bound husband. Then, he joins them and the three of them have a makeout/petting session on the bed. Rebecca goes naked but not Fanny. A little later, Thomas tells Fanny's husband that he (the husband) is now going to watch him (Thomas) fuck his wife, Fanny. He approaches Fanny and starts kissing her. But Fanny tells him something like, she thought that he was a good man but now she knows that she's mistaken and that he can all do all he wants with her but she's not consenting. Thomas tells her that he has never forced himself on a woman in his life and cancels his plan on fucking her.
Watch Full Movie Online
---
---
---