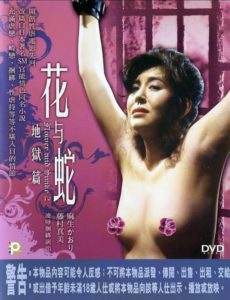 ---
A wealthy girl works with an accomplice to fool her stepmother into believing she was kidnapped. But the accomplices, consisting of the stepdaughter's fellow gang members and their higher yakuza bosses, pulls a double-cross and ends up actually kidnapping both the girl and her stepmother, and they're forced to play SM games. The family driver, who is an accomplice to the kidnapping, tells the yakuza bosses how he desired the stepmother ever since the first time he saw her. He is promised that the stepmother will be given to him if he participates in her training.
|
Cheating Notes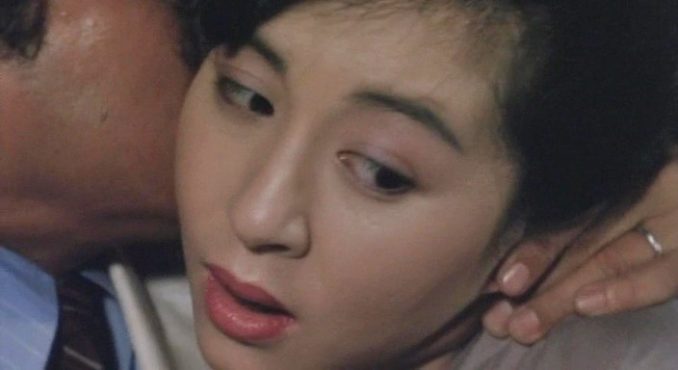 While on the way to the airport, the husband fondles the boobs of his wife, fingers her pussy and makes out heavily with her in the backseat of the car. The family driver watches via the rear-view mirror from time to time and nearly crashes into an oncoming car at one point. The prim and proper wife surely knows that the driver can easily see them if he looks at the rear-view mirror, but she still lets her husband have his way with her anyway.
The wife gets a call informing her that her stepdaughter, who doesn't really like her, has been kidnapped. She brings the ransom money to the indicated place. She gets kidnapped herself and the yakuza subjects her and her daughter to BDSM stuff. The family driver, who is an accomplice to the kidnapping and who has been desiring the stepmother ever since he first saw her, gets a chance to fuck her. She is tied when he fucks her and she doesn't consent to it but she gives out some moans of pleasure while they are at it.
The wife and her stepdaughter are forced to have sex with each other. Gradually, they become cooperative and starts to like kissing and doing sexual stuff to each other. The part where the wife sucks a black dildo that is strapped on her stepdaughter is quite hot. While watching the stepdaughter fuck the wife with the black dildo from behind, one of the yakuza bosses couldn't take it any longer and he takes over the stepdaughter's position. The wife moans with pleasure as the yakuza pounds her doggy-style.
When the wife and the stepdaughter escape their ordeal and return to their husband/father, they become closer. The husband is happy, of course, seeing how his wife and his daughter have learned to love each other, but would he still be happy if he finds out what it took to make them feel that way?
More Info for Flower and Snake 2: Sketch of Hell (1985)
Info + Download Link: Rarelust.com (with English subtitles)
Watch Full Movie Online (no subs)
---
---
---