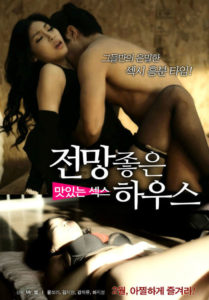 ---
Dong-won and Mi-ae have been married for 8 years. Ji-yoon moves in next door. Mi-ae has to work and Dong-won doesn't and she relieves her stress outside with other men. Dong-won doesn't know this and waits for her to come home every night so he can have sex with her. One day Mi-ae comes home after having sex with someone else but is annoyed at her husband asking for sex.

Ji-yoon has a boyfriend. She sees him with another woman one day but can't break up with him. She moves to try and fix the fling of his, right next to Dong-won and Mi-ae. She gets close with Dong-won as he helps her lift boxes and they end up having sex. They fall for each other as time passes and Mi-ae starts thinking her husband is neglecting her...
|
Cheating Notes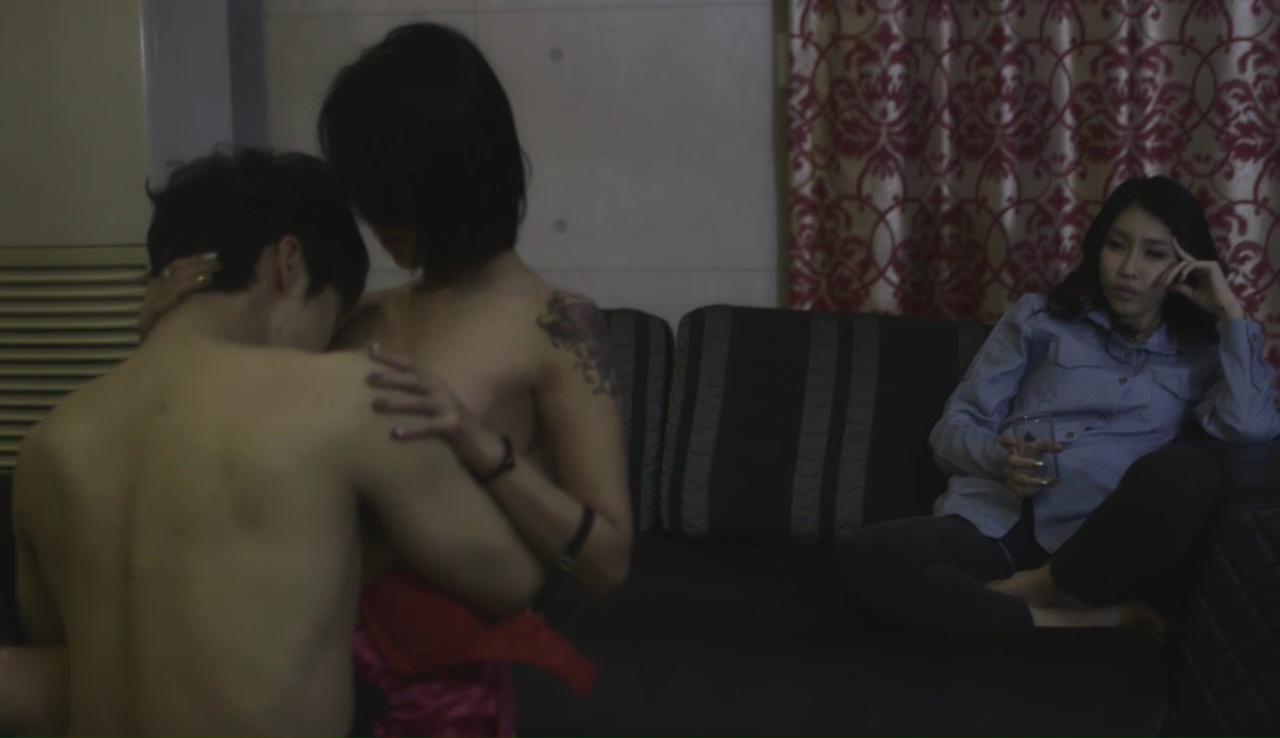 Mi-ae (Kim Ji-won) is frustrated that she has to work everyday while her husband is jobless. She has sex with other men because of this while depriving her husband of it. Her frustrated husband then goes to their neighbor and has an affair with her. The wife finds out so she confronts the two and hopefully, they can patch things up together.
Before coming home one evening, we see the wife making out with a guy. Her jobless husband waits for her in their home and when she arrives he starts making love to her in the living room. The wife is annoyed. He successfully gets her top off including her bra and lays her down the kitchen tabletop but eventually, the wife is able to stop him.
The next day she comes home and she makes her husband massage her feet. The husband is all too happy to serve his working wife, not knowing that earlier that day she fucked another guy while wearing her sexy office uniform. They fucked standing up mostly and he was banging her from behind, occasionally using a table so that she can sit on it with her legs spread wide and he can enter her while standing.
The next day, the husband tries to have sex with his wife again but she rejects him again.
Next, we see the wife banging another guy.
The next day, the wife rebuffs her husband again. so he goes out and has a drink in front of his house. There he meets his neighbor, a girl,  whom he met earlier. The girl is already drunk. He brings her inside her house and they have sex. The girl actually has a boyfriend who also cheats on her.
The next time, the husband and his neighbor have sex again after the girl quarrels with her boyfriend over the phone. Then again inside an SUV with all of its doors open.
Because he's now getting some, the husband is not as insistent on his wife anymore. Now the wife feels she is being neglected and thinks something is up. She searches through her husband's phone and discovers pictures of him and the girl together (clean ones).
The wife talks to the girl and invites her for a drink at their place with the husband. While drinking, she confronts them about their affair. She demands that they fuck in front of her. They did with a little apprehension from the husband as the wife watches with a glass of liquor in her hand. She smirks as if mocking the quality of sex the girl is giving her husband. Then she pulls her husband off the girl and tells the girl to leave. She talks to her husband and I assume she's mocking him on why he settles for that bitch (well it's her fault, really). Then she proceeds to make love to him.
When they're done she has a smile on her face. But it's later replaced with a sad expression, and I think that's because the fact remains that her husband is still jobless.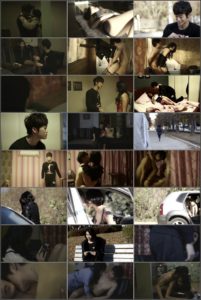 ---
---
---