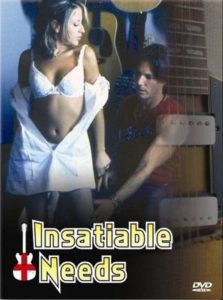 ---
The Manager of the rock band hires a nurse to provide on the eve of the summer tour of a healthy lifestyle rock star, who recently fainted during rehearsals. So begins the story, and it seems that nurse their expectations were not deceived...
|
Cheating Notes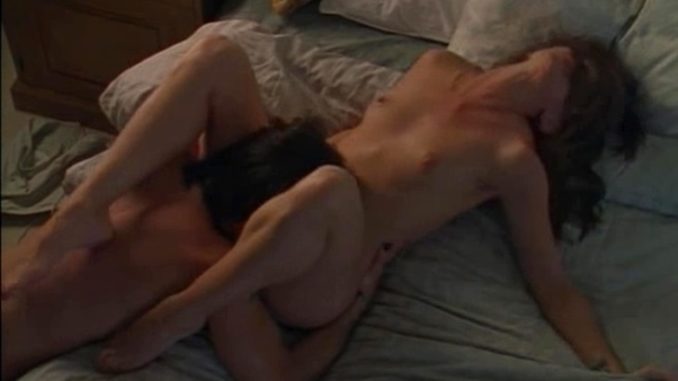 Shelby is Dax's manager. She hires a nurse (Kate) to take care and watch over Dax who recently fainted during rehearsals. Note that there's a bimbo nurse at the beginning whom Dax fucks. That isn't Kate yet as she will still come in after her.
Shelby has a husband, as we learn from her dialog with Dax. It seems that she's having an affair going on with Dax already. She leads Dax to the bedroom and fucks him before leaving for the day.
Kate, meanwhile, has a boyfriend named Chad and they live together. We see them interact when he comes home from work. He actually is a big fan of Dax, owning all of his albums. He has no idea that Dax will be fucking his girlfriend later on.
After Kate saves one of the chicks that hang around Dax's house, Dax has a drink with her in his studio somewhere in the house. Kate falls for Dax when, unlike her boyfriend, he shows that he can empathize with what she feels in her job as a nurse. As a result, she has sex with him.
When Kate gets home in the morning, her boyfriend Chad is waiting for him in the living room, eating his breakfast. She has to make an excuse for why she hasn't come home last night (to learn the routine of her new patient). When he asks her who her new patient is, she tells him the truth, that it's Dax. They have a slightly heated talk and we later learn from Chad's dialog with Jackie, a co-worker, that he thinks that she may be cheating on him already. Jackie comforts him and gives him an implied blow job on his desk.
Kate has sex with Dax in his bedroom. Meanwhile, her boyfriend Chad invites Jackie over to their home. They drink and have sex on the couch.
Kate goes home, talks to Chad about Dax, and defends Dax when Chad makes a joke about him.
Kate adopts the rock and roll lifestyle and joins an orgy involving Dax, his bandmate and their two chick roadies. Meanwhile, Chad fucks Jackie at her place, which is just next door to where Kate's orgy is happening.
Jackie wants her relationship with Chad to go further than sex but he doesn't want it, says he's already in a relationship with Kate.
Kate wakes up and doesn't find Dax among their orgy-mates on the bed. She goes to Dax's mansion and finds him sleeping naked in bed with the also naked Shelby. She doesn't wake them and goes home where her boyfriend is waiting for her. They talk and ask each other about whether they're having an affair. They both don't really answer it, and they decide that they should just repair their relationship from there on instead.
Watch Full Movie Online
---
---
---