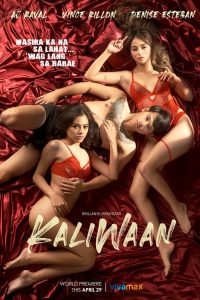 ---
Boogie almost kills the man his girlfriend, Monica, hooked up with. His cop uncle helps him hide, but unknown to them his victim's family is putting justice into their own hands.
|
Cheating Notes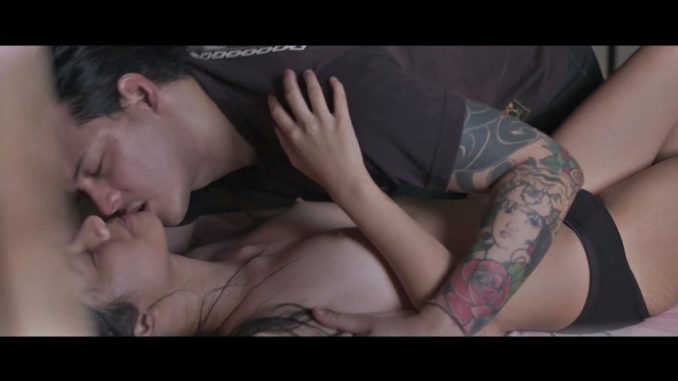 Monica's two female co-workers, who are also her housemates, bring a suitor of hers to their house. He is a client at the spa where she's working as a masseuse, and her two co-workers say he's insistent on coming. She doesn't really want to entertain him as she has a boyfriend, but how can she not when he brings the good news that he has found a new job for her? One that's more decent than her current job? So she has a drink with him in the living room, along with her two co-workers.
Monica comes inside her bedroom to make a call. Her suitor follows and makes an advance toward her. When she resists, he offers her money and increases it a few times until he finds the right price and she gives in. They start fucking on the bed, with her being a little bit resistant, designed by the filmmakers so as not to make her look like a slut.
Meanwhile, outside her bedroom, Monica's two co-workers start petting on the couch themselves. They then go inside their room to continue what they started.
Boogie, Monica's boyfriend unexpectedly arrives and witnesses her lovemaking with her suitor through her bedroom window. He hears her moans of pleasure, suggesting that she's enjoying her sex with her suitor now, unlike earlier when she was still resistant.
Boogie cries but doesn't confront Monica and her suitor outright. He comes outside the house and waits for them to come out. He then sees Monica accompany her suitor all the way to his car, and when he gives her a kiss, she also kisses back and they make out beside his car. This is all Boogie can take. He attacks the suitor and beats his head with a rock, sending him to the hospital with a 50-50 chance of survival.
To evade arrest, Boogie's uncle, a crooked cop, temporarily makes him stay at one of his henchman's place. The henchman is fucking his younger sister and always locks the house from outside when he goes out so that she won't go anywhere. The young sister develops a crush on Boogie and tries to seduce him by undressing in front of him at 1:17:04. He kisses her body for a bit but he doesn't fuck her because he pities her.
A little later in the movie, Boogie apologizes to Monica for his violent reaction. Monica, however, doesn't apologize for her infidelity and even turns the table on him when he asks her for it.
Boogie's uncle, a crooked cop, comes to the spa where Monica is working, picks her as his masseuse, and then gun-fucks her by force.
Monica tells Boogie what his uncle did to her, and then she tells him that she's pregnant. He simply asks her if he's the father and when she says yes, he accepts it hook, line and sinker, despite knowing that the last guy who fucked her isn't him, and maybe some other guys also fucked her at the spa before. They have sex, which is interspersed with scenes of his uncle having a threesome at the spa. Make sure to watch these two sex scenes, as these are great as well.

---
---
---