---
After a successful bank robbery, Micky hopes to take back his girlfriend Mary who has been taken from him by the Venin brothers. On the way to Paris, he meets Leon, a neurotic dreamer whom he and his associates consider an idiot. Leon can hardly understand what Micky is up to but he follows him everywhere and soon falls in love with Mary.
|
Cheating Notes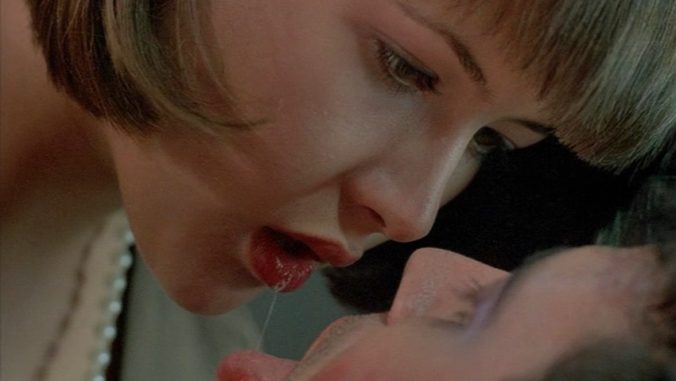 After a successful bank robbery, Micky takes back his girlfriend Mary (Sophie Marceau) from the Venin crime family. One of the Venins is her fiance, I think.
At 21:48, Micky kisses Mary, and a few moments after that, Mary kisses Leon, a guy Micky met on the train to Paris and who tagged along with him and his associates since then. Leon and Mary go to a hotel and fuck.
At 58:17, Micky, who at this point already knows about what happened between the two, fucks Mary in front of Leon in a public spot. Leon will have an interesting reaction.
At 1:06:16, Mary and Leon have a sensual interaction where she spits on his mouth.
At 1:08:45, Mary and Leon go to the countryside (to hide from Micky?) and stay in a cabin, where they have implied sex (we see her naked). Micky finds them and he takes Mary back with her.
---
---
---