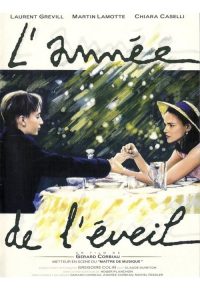 ---
In 1948 14 year-old François is schooled at the military school of Aix-en-Provence. Initially, he is very withdrawn and fascinated by boxing. He played rugby but, since his friend died, he no longer wants to play this sport. With perseverance, he manages to be better accepted by his officer, Julien who invites him to his home for a weekend because he knows that he is an orphan. He then meets Lena, his wife and their little girl. Very quickly, he falls in love with Lena and this love is reciprocal. She finds in him a tenderness that her husband does not give her; in fact, the latter is even violent with her. He will return regularly to his officer and start boxing again. He will meet Galene during his training, a new recruit in his section. Galene hates violence, boxing and so on. He encourages Francis to write his sentences, his life rather than romping on a bag, or worse, on someone. Galena will show him that he will grow more by writing than using violence. François' section chief and Galène will have to leave and will be replaced. Francois will provoke him and he will eventually go too far and will be isolated. Despite the isolation, François will continue to write. Galena and Francois are sent to war where Galena will lose his life. When François returns he finds Lena. He also learns that Lena's husband killed himself on a motorcycle after the discovery of love letters that were exchanged between François and Lena. Having no obstacle against them, they will live together.
|
Cheating Notes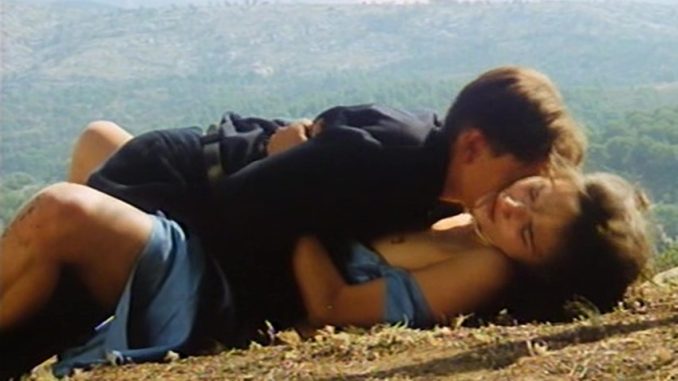 14- year-old Francois, an orphan enrolled in a military school, falls for his officer's wife when he brings him home with him. He and the wife hang out every time he comes to visit his officer's home until finally, at 46:28, the wife enters his room and makes love to him.
At 55;47, the wife sits on a window sill naked while Francois runs towards her and gets cradled by her.
The couple gives Francois a simple birthday party at their home, with only the three of them in attendance (1:10:48). The couple suddenly fights in front of Francois. He runs towards a cliff and the wife follows her. They have an emotional talk. She tells him that she loves him and they make love right there on the cliff (1:15:07).
Summary
Now how did the excellent WILF community miss a classic like this?? There are still a lot of hidden gems out there, guys. Keep on searching..
Watch Full Movie Online
---
---
---