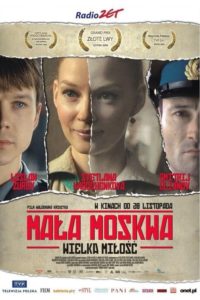 ---
During the Cold War, a married young Soviet woman and a Polish officer are drawn together by music.
|
Cheating Notes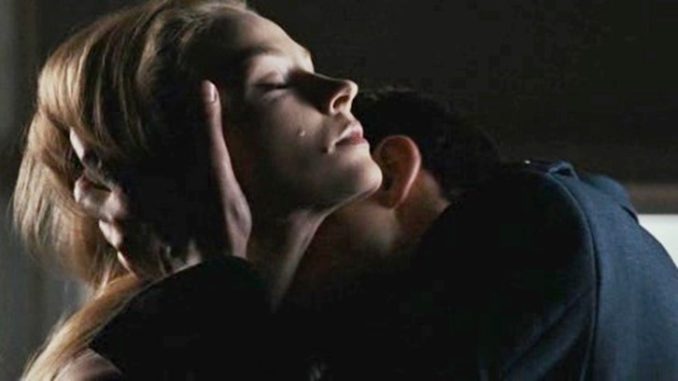 Vera comes along with her husband, a Russian military pilot, when he is stationed in Poland. There, she gets into an affair with Michal, a Polish officer and musician.
Vera first catches Michal's eye when she sings and wins in a contest where he is a judge. He gives her the award onstage and they look at each other intensely. He asks her husband permission to dance with her. He hits on her on the dance floor but she rebuffs him. Her husband takes over and Michal leaves the dance floor.  Although she rejected him, Vera still looks at Michal intensely while she dances with her husband.
After the party, Vera's husband is drunk and can barely walk. Michal assists her in putting her semi-conscious husband on the bench then they talk in front of him. Michal kisses Vera on one cheek, then on the other, and when she doesn't really resist, he kisses her on the lips but it's just a quick one. She asks him if he's satisifed with what he's done,  and tells him that his kiss is nothing more than offensive. Our dutiful wife still has her defense up at this point.
Michal helps Vera carry her husband back to her home, all the while flirting with her while she fends him off. They reach the building where the couple stays and put her husband on a chair. When Michal leaves, Vera's husband opens his eyes, and by the expression on his face, it looks like he was conscious while they were carrying him and had heard all their conversation and probably was also aware when Michal kissed his wife.
Michal helps Vera in her rehearsal for an incoming event by playing the piano. They are alone in the rehearsal room, giving them time to bond more.
A couple asks Vera to bring their baby to a priest so that he can be baptized in secret. Michal accompanies Vera and they act as the baby's godparents.
After the baptism, Michal and Vera kiss in the building entrance of his place. She is definitely kissing him back this time, as opposed to the first time that he tried kissing her. They go up to his place. He starts kissing her on her neck from behind but she says no and starts to leave. They go down and are about to kiss in front of Michal's building but Vera's husband, who is apparently there to fetch her and who has been observing them silently from a distance, approaches them. He knows that they were gonna kiss, but he keeps silent about it. Vera looks guilty and her eyes widen when she sees her husband approaching.
In their next rehearsal, Vera locks the door to the rehearsal room, seemingly decided that she wants to be fucked by Michal. She plays a color game with him where, if they utter the color black at the same time, they will fuck. They both choose black, as oppose to green where they will only embrace or red where they will only kiss. He removes her dress (headshots only) and they make out and possibly have sex after that but it is not shown.
The two meet in some faraway house and assumingly have sex there but we only see them lying on the bed after sex.
Vera gets pregnant but her husband is infertile, so that means Michal is the father. In the hospital, Vera's husband tells her that Michal should have no right to see her baby.
Michael disguises as a Russian soldier so that he can visit Vera in the hospital. They kiss on an isolated spot in the hospital yard and he gives her an engagement ring. Vera's husband happens to visit at the same time and sees them kissing, but again, he does not confront them and just vents his frustration on their furniture at home.
Make-out scenes only, no sex.
Watch Full Movie Online
---
---
---