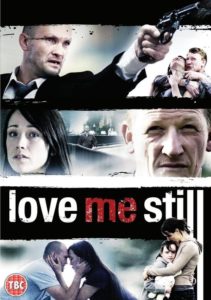 ---
As the result of an armed robbery Mickey Ronson has served eight years in prison, leaving his wife Gemma and their child Lucy to cope on their own. As the time of Mickey's release draws near he can't wait to get back to his family and continue on with their lives. He plans a surprise for his loved ones by keeping the date a secret from all but his sister. Not long before he gets out, Mickey's brother Bobby gets involved with Gemma and Lucy on the pretence of helping them out. But Bobby has his own agenda and the events that ensue change all of their lives forever.
|
Cheating Notes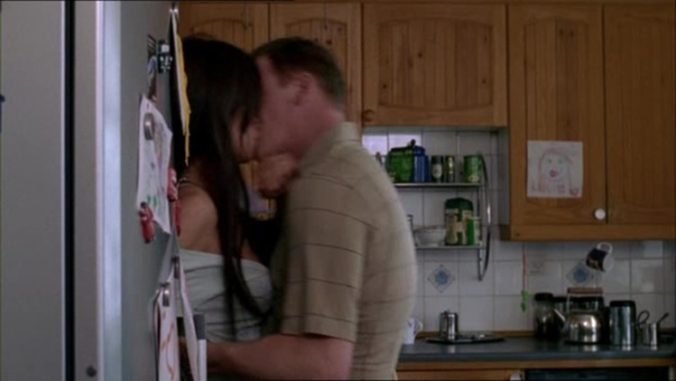 "I'm married to Mickey, you're his brother, for fuck's sake!"
Bobby visits his imprisoned brother's wife Gemma and talks to her about involving her in his drug business. He starts kissing her. She puts down her drink and kisses him back for a little bit then she comes back to her senses and pulls away from him. She tells him she's sorry (for not continuing to kiss him), that it's not him, it's her, etc. etc. He starts coming slowly towards her then he kisses her again. She tells him "I'm married to Mickey, you're his brother, for fuck's sake!" That doesn't stop him and he continues on kissing her. The scene cuts off and the next time we see them, Bobby is buttoning his shirt and Gemma, fully clothed, is fixing herself in front of the mirror. She doesn't look so happy and it seems she's already regretting the forced sex she had with Bobby.
A little later in the movie, Bob fucks Gemma from behind while she is standing against a cabinet. Although she doesn't seem so happy, she isn't exactly fending off her husband's older brother either. Her daughter knocks on the door and she wants to let her in but Bobby tells her to shut up and he just continues fucking her. She starts to cry.
Mickey gets out of prison and goes to Gemma and their daughter's place to see them. But they're not there as Bobby takes them with him on the road. I think he kidnapped them but I'm not sure since the audio of my copy (from an unfinished torrent) is out at this point. Anyway, Bobby fucks Gemma again in a hotel along the way. It's very brief, They're in a spooning position and covered in sheets. Gemma doesn't look too happy again.

Watch Full Movie Online (from vev.io)
---
---
---