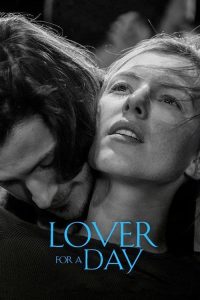 ---
After a bad breakup, the only place 23-year-old Jeanne has to stay in Paris is the flat of her father. But when Jeanne arrives, she finds that his new girlfriend has moved in too: Arianne, a young woman her own age. Each is looking for their own kind of love in a city filled with possibilities.

For three months, Gilles, a philosophy professor has been having a romance with Ariane, who is one of his students and a philandering part-time porn model. His daughter, Jeanne, the same age as his mistress, arrives at his house unexpectedly after a violent breakup. Jeanne is recovering from the end of her first real love story and does not seem offended by the age difference between her father and the young woman. They understand each other because both are determined to live their love stories intensely. The intimate domestic trio discuss love, fidelity and friendship and Arianne frequently becomes jealous when father and daughter spend the evening together. The two women are also bound by a secret they each know about each other.
|
Cheating Notes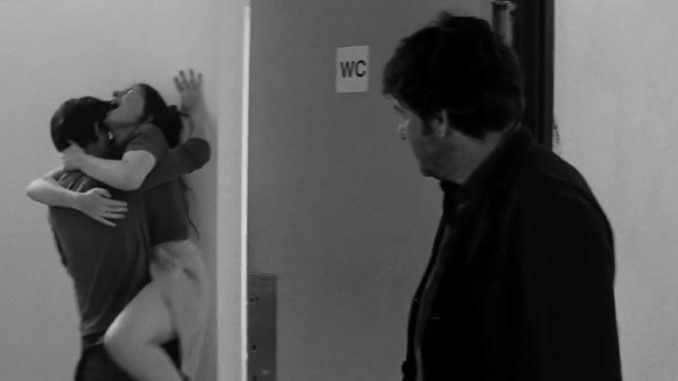 For three months, Gilles, a philosophy professor, has been having a romance with Ariane, who is one of his students. Ariane is a real slut who gets jealous when Gilles kisses his daughter Jeanne first before her when he comes home one day, but has no qualms when she cheats on him by fucking two handsome young guys.
The first one that Ariane fucks is a handsome young guy (a fellow student, I think) who she dances with when she goes on a night out with Jeanne (30:13), and who seduces her and flirts with her in front of Gilles while their group is having a discussion during dinner (33:40). Gilles notices it and tells her about it when they get home, telling her that she seems to be receptive to the guy's flirtation as she let him touch her hair and her neck when he held her coat, etc. She basically tells him not to worry, but a few scenes later, we see her fucking the guy (40:40). They are in a standing position and she is pressed against a wall. It's non-nude, but she moans hard and we see her naked during the after-sex scene where she is lying naked beside him in bed.
The second one that Ariane fucks is another young guy whom Jeanne introduces to her on the street. She fucks him in a standing position in a lavatory at the university (59:05). The guy takes her top off and we see her boobs. Gilles walks in on them but they don't notice him. He also doesn't confront them directly but walks away instead.  When Ariane gets home, Gilles welcomes him with a slap and then they have an argument.
---
---
---