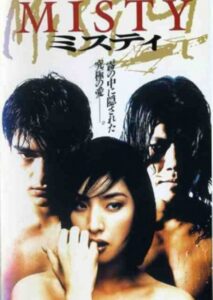 ---
Witnesses of a murder. A remake of Akira Kurosawa film Rashomon.

In a forest, a man was murdered and his wife raped by a bandit. The eyewitnesses make their statements, but there are variations, including one where the wife willingly gave herself to the bandit. Who is telling the truth and who is lying?

Masako had a tragic childhood experience. She witnessed her mother being assassinated by a masked young robber. This became the only childhood memory left in her memory, that the robber had lizard-shaped red dragonfly on his hand. Time flies, heals all wounds. After nineteen years past, she has become a beautiful young girl,on her way to get married. But on that way everything will change. Masako and Takehiro will encountered robbers, and her mother's mirror will get stolen. The story will uncover the mysteries and lusts that are deep in everyone's heart.
|
Cheating Notes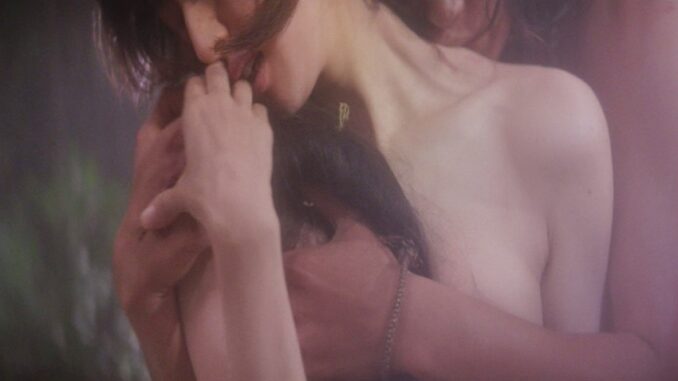 A bandit attacked a couple in the forest and there are variations in the statements of the witnesses as to how it exactly happened.
In the wife's first recollection of the event, the bandit raped her after neutralizing her husband and tying him up. In this recollection, the wife also discovered that someone (she didn't know it was the bandit yet) was peeping on her and her husband's lovemaking before the attack. The bandit was shining a light on them reflected via a mirror. The wife noticed him but just let him do it and didn't tell her husband about it even if he asked her if there was something wrong.
In the bandit's version of the event, he also says that he raped the wife but with the difference that she asked him to have a duel with her already injured husband after, because she said that she'd been shamed by two men and wouldn't be able to live anymore. The bandit then said to the husband that whoever should win in their duel would get her.
In the husband's version, as told by a kid who talked to him while he was dying, the wife let the bandit have his way with her without putting up any resistance. Maybe she wasn't really willing but she spared the bandit any extra work in subduing her.
In the final act, the wife changes her recollection of the event. In this version, she really fucked the bandit willingly. She's the one who kissed him first and she guided his hand towards her crotch, then kissed it. She's very proactive in their lovemaking: kissing his body all over, sucking his finger, etc., and they are both fully naked (strategic nudity only) while having sex as opposed to the other variations where they are practically clothed. Nice...
It is left to the viewers on who they think is telling the truth and what variation is true.
Watch Full Movie Online
---
---
---