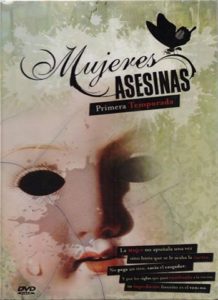 ---
Mujeres asesinas is a television series that is inspired by the book of the same name by Marisa Grinstein. It documents actual cases of killings of women. The franchise was sold to Colombia , Mexico , Ecuador and Italy . It was one of the most watched series in Argentina.
More Info: IMDB
|
Cheating Notes
Season 2, Episode 13: Isabel, enfermera
Isabel works as a nurse in a hospital and lives with her husband Raul and son Daniel. She loves her family but then she meets Dr. Julian. She feels a great attraction towards him and they become lovers. Julian tells her about his money problems so she uses her child's savings to spend on an apartment for him. Eventually, Isabel finds out that Julian is lying to him and that he actually has another lover. She stabs and kills him, then she stabs herself in a suicide attempt, feeling guilty for having betrayed his family.
---
---
---