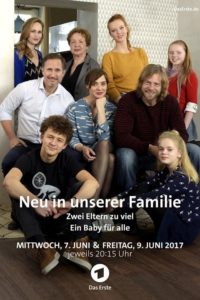 ---
Jonas (Benno Fürmann) and Marit (Maja Schöne) lead an unconventional relationship. They moved from Cologne to Berlin because Marit got a lucrative job there. This makes Jonas temporarily unemployed - but one has to take care of children and household.Talking together, being open and honest and making music together is the basis of this family, where everyone can make their own thing and feel at home at the same time, a family where parents see themselves as life-long companions of their children. This modern family code is put to the test when the couple meets a pioneering agreement after 14 years of relationship -both of them do not want to miss family as it is now , but they do not want to give up their sexual needs completely for the sake of domestic peace.
|
Cheating Notes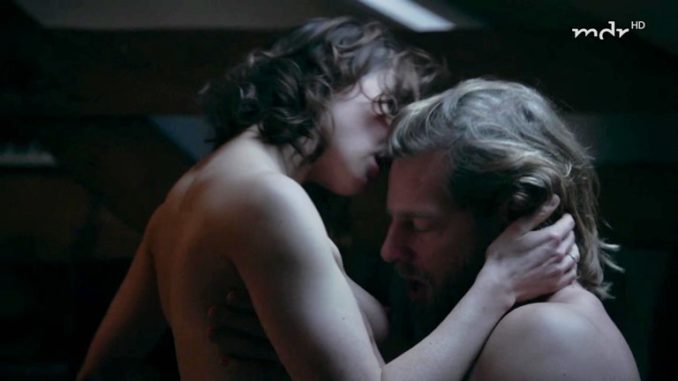 This is a two-part TV movie.
Part 1 - Neu in unserer Familie - Zwei Eltern zu viel
The husband cheats first with Johanna, a younger chick that he meets in a party. They have sex and she involves herself more than she should in his life, like going to his house and dining together with his kids, and also meeting his wife and his parents. The husband tells his wife about his relationship with Johanna.
The wife hires a guitarist to jam with her daughter who is into playing the drums. After the guitarist's jam session with the wife's daughter in her home, she drinks with him in the dining room. She is very flirty with her gestures and with the way she looks at him. She plays the piano to show him that she's got some skills in music. As a musician, he gets impressed, gets horny and starts kissing her. They fuck on the couch. It's a brief scene, but it's sexy.
Part 2 - Neu in unserer Familie - Ein Baby für alle
The wife visits the guitarist in his music studio. They kiss, and maybe have sex after that, but it's not shown.
The wife convenes with her husband, the guitarist, and her two kids. Afterward, the husband and the guitarist go to a bar and talk. The guitarist calls the couple later when they are already in bed. I'm not sure, but I think the husband is being informed that the guitarist is not just his kid's music tutor but his wife's fucker as well.
The wife has sex with the guitarist again. She is on top of him while he caresses her boobs under her shirt. She takes off her shirt, revealing her boobs to him. She kisses him, then pushes him down the bed and lets out a mischievous, little laugh. This is a lot sexier than their first sex scene.
The wife's family dines without her, with her daughter crying. She is with the guitarist having fun in bed at that exact moment. When she gets home, she finds them looking at pictures in the kids' bedroom and she gets a cold treatment.
The husband has sex with Johanna, with her on top This scene shows us more than their first sex scene.
The wife gets pregnant, and since we only see her fucking the guitarist and not her husband, I assume it's the guitarist's baby.
The guitarist moves in with the wife and her family and has his own room. One time, he and the wife fuck in a spooning position in spite of her bulging tummy.
Soon, Johanna also moves in with the family. She and the husband stay in the trailer park in front of the house, They sleep and fuck there, but do other stuff inside the house like eating together with the other family members.
Overall a feel-good movie with some hot sex scenes on the side.
Watch Neu in unserer Familie (2016)
Watch Part 1 - Neu in unserer Familie - Zwei Eltern zu viel
---
---
---