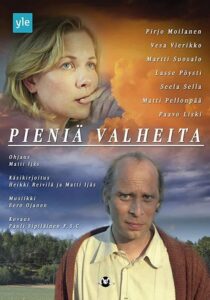 ---
The relationship between a priest's wife and the renovator crackles with passion. While the rectory terrace is being restored, there is a triangular drama at the fore: a priest, a priest's wife and a renovator.
More Info: TMDB
|
Cheating Notes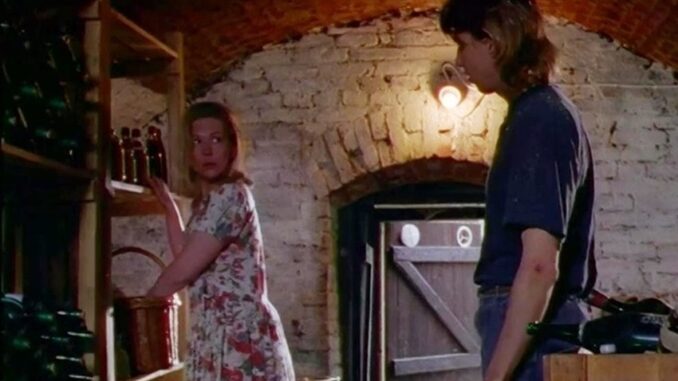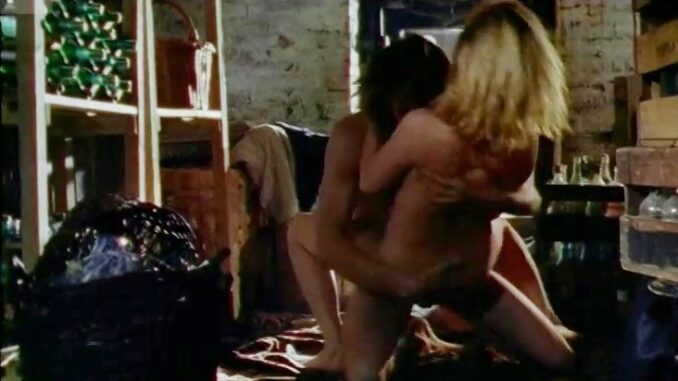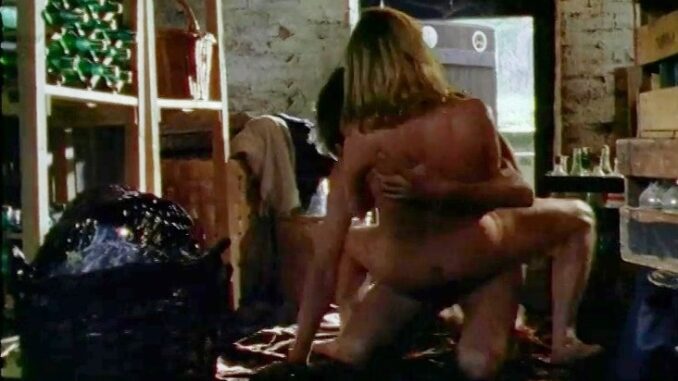 The priest's wife has clothed sex with the young renovator in the train's bathroom. I'm not sure if they already knew each other before or if they just met on the train. It feels like the latter.
The priest hires renovators, including the young one who fucked his wife, to restore the rectory terrace. That means the young renovator will be around his wife in the next coming days.
The wife and the renovator happen to meet at a cafe. He sits with her at her table, talks to her, and then kisses her. The priest drives by and sees them kissing. He doesn't confront them, at least not yet, and spends the following days trailing his wife to maybe really definitely see that she is cheating.
The young renovator fucks the wife in the pantry of the rectory. She is naked, though we only mostly see her back. For a brief moment, before he lays her down on the floor, she is in this nice squatting position, with him between her legs and thrusting his hips toward her.
One night, the priest rides a bike and goes to the renovator's room at the inn to see if his wife is there fucking him. They aren't there but he sees her dropping him off in front of the inn with her car. She looks happy.
The priest talks to the renovator in the rectory about something. His wife comes in and he leaves but he tries to look back to see what the two will do but he can't see much. The renovator starts up a machine, lies down to get hidden from the priest's view and pretends to do something related to his work but he actually tries to kiss the wife's feet who is standing over him.
The wife goes to the renovator's room at the inn and fucks him but we only see their post-coital dialog in bed. His co-worker and his wife knock on the door so she hides in the bathroom when he lets them in and sneaks out of the room when they are not looking, carrying some parts of her clothing that she didn't have time to put on like her shoes and coat.
When the wife comes down to the inn's reception area, she finds her husband sitting on the couch and looking at her intensely. He then approaches her and tells her that their son is waiting for her at home and then he leaves on his bike.
---
---
---