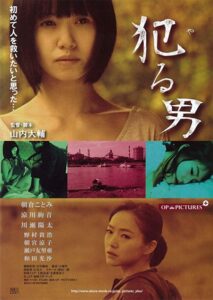 ---
Yoshii (Kawase Yohta), a guy who molests women and trails them to break into their homes, meets Yuriko (Asakura Kotomi), a woman traumatized by her abusive husband. They are drawn to each other as the antidote for their mutual failings, but things spin out of control due to an accident and fallout from Yoshii's previous crimes.
More Info: IMDB
|
Cheating Notes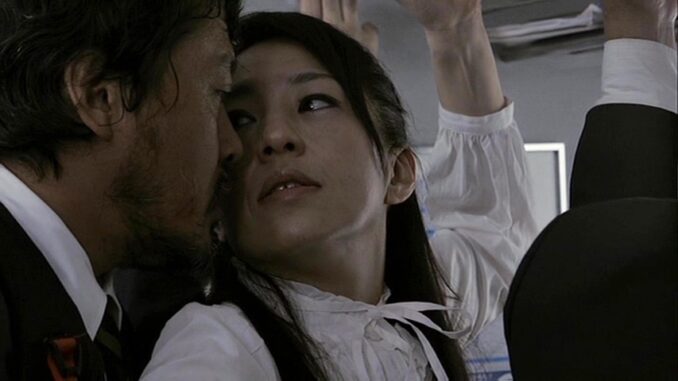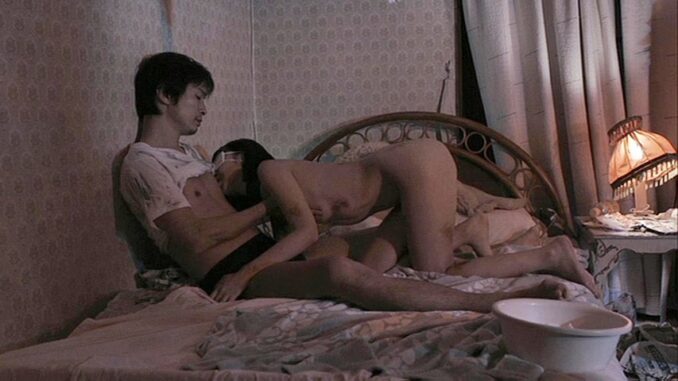 Note: IMDB says this has three versions to fit different movie ratings. I found at least two IMDB entries that point to the same film: Yaru Otoko (2015) and Rapist (2015).
The robber/rapist breaks into the wife's home and finds her naked and chained to the bed courtesy of her sadist husband. The robber starts raping her. She doesn't resist much, and what's the point anyway, when she has already been beaten up by her husband and chained to the bed. She even lets out moans of pleasure in time with the robber climaxing.
After giving the wife something to eat and advising her to leave her husband, the robber starts to rape her again. The scene cuts off and proceeds to the husband coming home. The robber beats him and ties him up. After the robber leaves, the husband starts barking orders to his wife to untie him. But the wife has had enough of him. Instead of letting him go, she bashes his head with a chopping board and leaves, thinking that she managed to kill him.
The wife then tries to kill herself by jumping off a bridge and into the lake but her unconscious body is washed ashore and found by the robber. From then on, she stays with the robber in his tent, along with his hideous-looking pet, and they have sex at least one time in a hotel room.
The robber likes to molest women on trains. One of them is a willing wife, who, after letting him grope her on the train, takes him home and fucks him on her bed. After their sex, she makes small talk with him and tells him that she wishes that her husband will stay out for a bit longer. He doesn't pay attention and instead proceeds to rob her by taking her ATM card and asking her for the PIN number.
While the robber is out one day (robbing and raping someone's fiancee), three masked delinquents (one of them a woman) come to the tent and take our main wife and the robber's hideous-looking pet with them. When they threaten to run over the pet, the wife offers to fuck one of them. The guy fucks her but they still proceed to run over the pet anyway.
In the end, it turns out that our main wife's husband has survived but is now a vegetable. She comes back to him and now takes care of him. The robber also comes back, after getting caught and getting released from jail again. The wife and the robber kiss in front of the husband. The movie comes to its end but the two will also likely fuck in front of him, possibly repeatedly, from that day forward.
Watch Full Movie Online
---
---
---