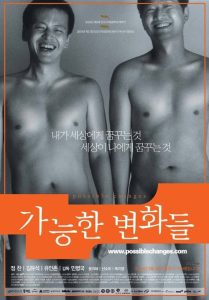 ---
Two friends, Moon-ho and Jong-kyu, in their mid-thirties now, have known each other since childhood. As time passes, they feel more and more sorry of their younger years. In search of adventure they are ready for all kind of acrobatics, for example, to make love spontaneously, with a woman they meet for the first time. Moon-ho finds Yun-jung through the internet to have an extramarital sexual affair. Jong-kyu goes out with his first love, Soo-hyun, for the first time in ten years and together they head for a hotel... But the story goes on as if the two couples had never met...
|
Cheating Notes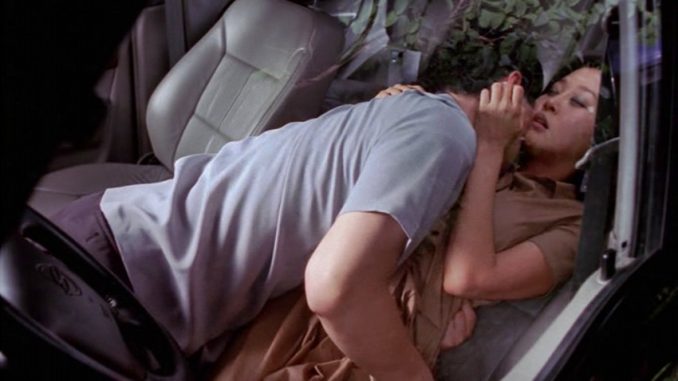 Moon-ho meets Yun-jung through the Internet. They meet in person for the first time one night and fuck in a hotel room (38:21). Yun-jung has a fiance named David, who works in the same workplace as her,  and she is also having an affair with her boss (we see her and the boss hug in his office at 16:47).
Jong-kyu meets his ex-girlfriend Soo-hyun, who is now married to a prosecutor. They have a petting session and implied sex in the car (1:09:01) and then they have full-on sex in a hotel room (1:12:22). She rides him hard and fast (among others) while moaning passionately. It is hot.
dood.to (direct)
560pmovie.com (in case the link above expires)
Download English subtitles (you can upload this subtitle file in the dood.to stream above)
---
---
---