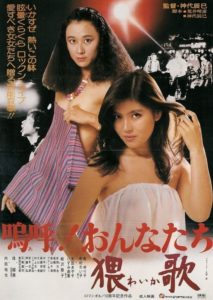 ---
Yuya Uchida stars in this pseudo-documentary about George, a washed-up middle-aged rocker, divorcing his wife and living with his girlfriend, a soap massage parlor worker.
|
Cheating Notes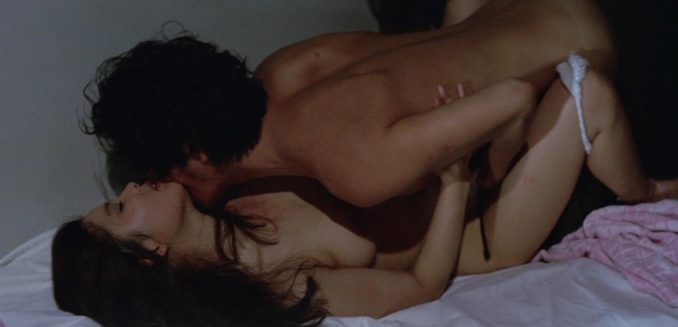 George is a middle-aged, chauvinistic rocker who likes women. His manager is Yutaka who treats him like a brother. One time, Yutaka introduces his girlfriend to George but he doesn't really tell him that she is his girlfriend. George has this habit of forcing himself onto women. A lot of times, it works and the women give in to him. George starts forcing himself onto Yutaka's girlfriend in the dressing room.  Yutaka's girlfriend doesn't give in, however, so he ends up raping her in a standing position, with him fucking her from behind and her pressed against a mirror.
A few minutes after, Yutaka enters the room and realizes what happened. He informs George that the girl is his girlfriend and asks him how he can do it to him. Is it because George thinks that he fucked his wife and now he wanted to get even?
Still, Yutaka couldn't get to punch George even if he challenged him. He shifted the blame to his girlfriend, telling her that she could have seriously resisted George and stopped him from raping her. Yutaka accuses her that maybe she opened her legs voluntarily while she screamed "No!" since she's a fan of George.
Regarding Yutaka and George's wife, well we see Yutaka do some errands for George's wife since he's seldom home, like fetch George's kid from school, but there's really no conclusive proof that they have an affair. They do have sex after George's wife divorces him, however. Maybe it is Yutaka's sort of revenge on George for raping his girlfriend.
Meanwhile, George's two girlfriends are quarreling in the first part of the movie when one finds out about the other but end up sharing a bath and having sex in the latter part. Since it's not really authorized by George, I guess they're both cheating on him? George even catches them in the act, but they didn't stop fucking so George leaves and punches several random guys on the street as an outlet for his disappointment.
Info + Download Link: Hotxshare.com
---
---
---