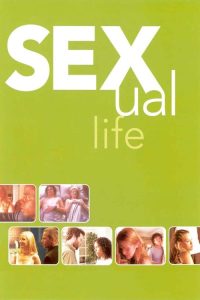 Cheating Notes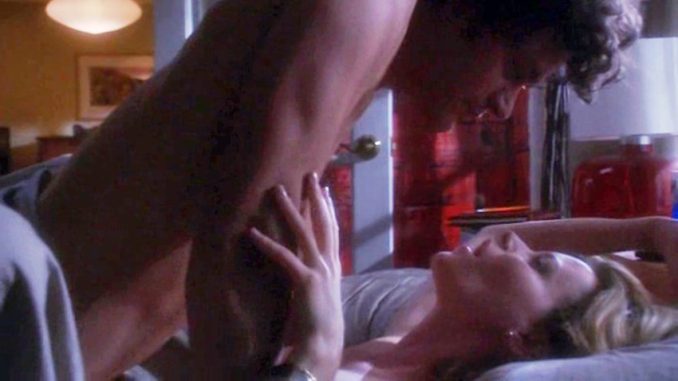 Elizabeth Banks is dating a new guy and has sex with him (19:40). If you look closely, she could have a nip slip here while lying on the bed with the guy on top of her. When he asks her if she's seeing someone else, she says no, but she actually is still a mistress of her boss. She does break up with him in a succeeding scene, however, she couldn't resist fucking him while they are visiting a construction site and so she has break-up sex with him in the house that is being constructed (31:50). It's non-nude but quite sexy.
Anne Heche is the wife of Elizabeth's boss. She knows that the two are having an affair and takes the chance to get revenge by meeting up with her ex-boyfriend from school and planning to fuck him if he offers. She books a hotel room in advance before meeting her ex-lover for lunch. However, he isn't there to fuck her but to announce to her that he's gay and now has a husband.
Disappointed, Anne Heche comes back to the hotel to cancel her booking. She, however, makes a connection with the hotel's front desk staff, so she tells him to come with her to the room she booked and fucks him (59:42). We see her taking her top, exposing her naked back and her side boob, but we don't see their actual lovemaking.
Kerry Washington, a black chick, is about to be married to a black dude but she still couldn't get over her ex-boyfriend (the hotel staff that Anne Heche fucked). She stalks him in his workplace, in his place, etc. Finally, the hotel staff relents and fucks her at his place (1:12:10). This is the best cheating scene in the movie as there is proper pumping action and moaning, however, it's quite dark.
After fucking her ex-boyfriend, Kerry recites the Hail Mary on her drive home to ease her guilt. She comes back home late to her fiance, who fell asleep while waiting for her. The horny cheating bitch wakes him up and tells him that she loves him, then requests him to fuck her, which he does. So she gets fucked by the two men closest to her that night, having the best of both worlds. Kerry's boobs show up in this scene while she is on top of her fiance, but the scene is dark.
Summary
The best cheating scene is that of the fiancee at 1:12:10. as there is pumping action and moaning, however, it's quite dark. Elizabeth Bank's cheating scene at 31:50 is quite sexy, too, but it's non-nude.

Watch Full Movie Online
---
---
---