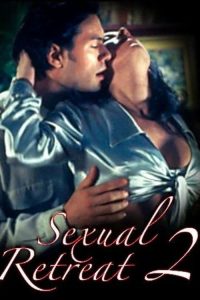 ---
Nelson and Celine own and operate a bed and breakfast where they enjoy spicing up their own sex lives by engaging their guests in erotic conversations. David and Anna are a conservative couple staying for the weekend. Celine believes that David and Anna can be enticed into a threesome with her friend Tracy if the conversation is steered in the right direction. Nelson disagrees and bets Celine that it won't happen before the weekend is over. The two couples share tales of voyeurism, cheating wives, swinging and ménage à trois, and Tracy arrives later to join the conversation. Will the threesome happen and win the bet for Celine?
|
Cheating Notes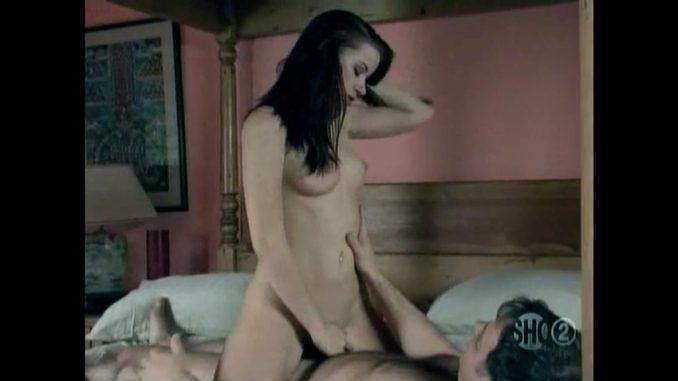 IMDb Review
There's a trend in the softcore film business in which the "plot" of the film is a wraparound story with a few people sitting around telling erotic tales which are illustrated by simulated sex clips. In many of those films, the dialogue is boring drivel whose sole purpose is to introduce the sex scenes, which often turn out to be reused archive footage from older softcore sources (like "The Best Sex Ever" series). Fortunately, this film is an example of the wraparound story done well. The "plot" portions of the film are reasonably enjoyable because the dialogue is about interesting stuff like threesomes, wife swapping, and voyeurism, and the inserted sex scenes appear to be new footage instead of archive footage from previous softcore material. And the upside of all "wraparound story" softcore films... pretty much wall to wall sex scenes.
Plot: Just click on the plot summary link. And as I've already said, not much of a plot, but fun subject matter.
BTW, this is not really a sequel. There is a softcore film titled "Sexual Retreat", but I've seen that film and there's no connection (in actors or plot) between the two.
Acting: This is one of the rare cases in softcore where all of the actors performed very well, and were all well suited to their roles.
Sex Scenes: The three simulated sex scenes in the wraparound story using the credited actors are good solid scenes, but are standard stuff. The 16 "inserted" sex scenes which illustrate the stories being told are the gems in this crown, ranging from good to excellent, but mostly on the upper half of that range. And there's tons of variety... lots of different actors, threesomes, solos, swapping, voyeurism, creative positions, lotsa position changes, oral sex both ways, etc., and the length of scenes is good and there's the sounds of sex in addition to the music.
The "inserted" sex scenes are shot in what I refer to as the "new voyeuristic style" which is becoming more common. There's lots of dim natural lighting and shadows, and the scenes have the feel of being shot with home video equipment (albeit good quality), and some of them are shot as if the cameraman is "peeping" from around a corner, through a doorway or window, or from under or behind a piece of furniture.
If you've seen your share of softcore, you'll recognize many of the faces in the uncredited cast, it's like a "Who's Who" of softcore. I spotted Syren, Joe Souza (in two different roles), Glen Meadows, Sean Juergens, Gina Ryder, Nicole Sheridan, Julia Kruis, Chelsea Blue, Summer Fields, Chloe, Randy Spears, Eddie Jay and Frank Harper.
Overall... lotsa excellent sex scenes and an enjoyable wraparound story makes for a terrific softcore film.
---
---
---