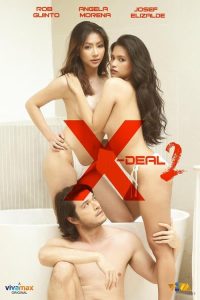 ---
On an island resort, a young couple, the photographer Peter and his model girlfriend Emily, offers a sex swap with fellow guest Olivia, Peter's ex-girlfriend. What starts as a mutually-beneficial deal turns rough and tumble when Peter demands more than what he bargained for.
|
Cheating Notes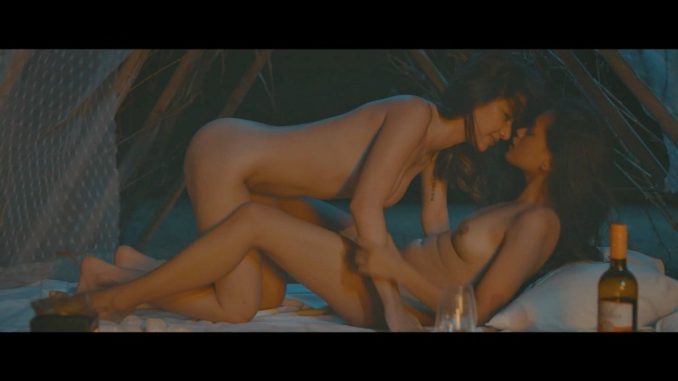 Olivia (Angela Morena) is the hotter one of the two female leads as she has seemingly unaltered beauty. Emily obviously has things done to her body and her face.
The gist of the story is that Emily permits her asshole boyfriend Peter to fuck his ex-girlfriend Olivia since she observes that he's still not over her, at least sexually (he only got to first base with Olivia when they were together). Peter says that even if he wants to fuck Olivia, she might not want to. Emily then offers to fuck Olivia first, since she detects lesbian vibes from her (they already kissed earlier at the resort's bar at 19:50 but it was brief since Emily immediately pulled away), in order for her to agree. This is just Emily's excuse but the truth is, she already likes Olivia and would really want to fuck her personally.
The development of the relationship between Olivia and Emily is great and you can feel that they have come to really like each other when the time of their lovemaking comes. They even have a date on a secluded island first, frolic, and kiss on the beach before actually having sex (1:14:16). Meanwhile, Olivia's sex with Peter near the end part of the film is unwanted on her end.
---
---
---