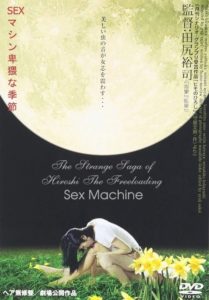 ---
Sex Machine tells of the affable but simple Hiroshi, who during one sweltering summer in a small, parochial town, moves in with his girlfriend, Haruka. Their lovemaking is as athletic as it is bizarre but a dark storm comes looming when Haruka's ex boyfriend comes knocking at the door.
|
Cheating Notes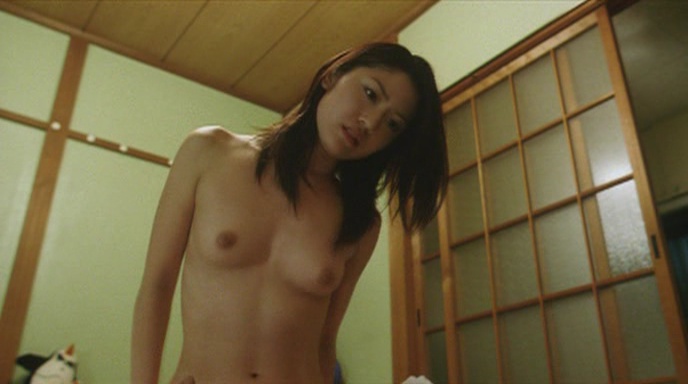 Haruka, the girlfriend of Hiroshi visits Anzai, her former fling, to pay her debt. Based on dialogues in the movie it seems that Haruka may have cheated on her ex-husband, Taro, with Anzai. And that affair might also be the cause of their separation.
After she pays her debts, she walks home. Anzai follows her using his truck and manages to seduce her and bring her to a secluded place. He doggies her and she blows him until he comes in her mouth.
There's a scene where Hiroshi is banging Haruka while a friend of theirs is just outside their window jerking off while watching them.
Hiroshi along with Haruka's son visits Haruka's ex-husband to get something from him. While the ex-husband spends time alone with his kid, Hiroshi puts a move on the ex-husband's current girlfriend Kuniko and tries to kiss her. She rebuffs him at first, so he runs somewhere and jerks off. Kuniko follows her and interrupts her jerking. But Hiroshi is about to come and can't stop it so he has his sperm spewing and landing on Kuniko's face. I guess Kuniko gets horny because of it, so she lets Hiroshi screw her from behind.
Hiroshi comes home and catches Haruka riding Anzai's dick.
In the latter part of the movie, Haruka and Kuniko attend the funeral of Hiroshi who is assumed to be dead. They form a connection because of Hiroshi and hit it off, so they make out and give us a fine lesbian action in the graveyard.
---
---
---