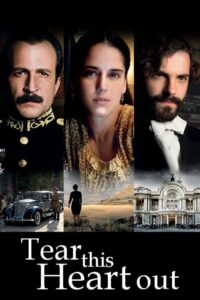 ---
Set in the 1930s in Puebla, Mexico, a young woman (Ana Claudia Talancón) finds herself in an arranged marriage to a prominent politician (Andres Ascencio). As his career progresses, she finds it more difficult to remain a loyal, loving wife.

The film opens with the beautiful Catalina Guzmán (Ana Claudia Talancón) marrying at her early age a charismatic and cunning general named Andrés Ascencio (Daniel Giménez Cacho), much older than her. Dazzled by his world, Catalina escorts him in his political campaigns, perceiving at his side the intriguing political systems to obtain social justice.

Catalina, a smart but not an educated young woman, dedicates years of her youth to a 'loving' husband. She comes to Puebla to hear from the voice of her man, the governor of the beautiful city, that soon she will be the First Lady of Mexico as he considers himself the best-qualified candidate to win the race for the Presidency.

But one day, Catalina finds out that her arrogant and prepotent macho man is cheating on her with several women and has several children out of that relationship. But in spite of all that, and observing her husband's pervert and bad manners, Catalina continues to live with Andrés, to bear his two children, to train his other children in her family, to serve him as his adviser, and to guide him to win elections, taking intense pleasure from that attitude. Nevertheless, she learns that life and power are not always so pink.

There is a scene during her pregnancy, where we saw her feel that she is totally neglected. So, for the first time, we watch her taking pleasure in having a love affair with a teenager who cherished her dearly.

But the movie takes a dramatic turn when Catalina falls really in love with a concertmaster... and it was forbidden for her to fall in love! And she executes her cruel vengeance on Andrés sharing the musician's bed ignoring the predestined course of his future fate.
|
Cheating Notes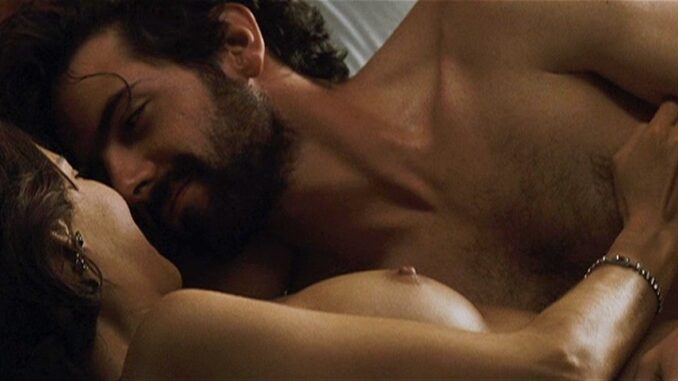 23:10 The pregnant wife kisses the teenager and has sex with her but we only get to see the post-coital dialog where they're both lying naked. Prior to this, she saw her husband kissing one of his women in the streets so I guess it's revenge cheating.
1:04:17 The wife has sex with the concertmaster. We see them kiss and pet naked in bed. After this, there are a few more scenes where they kiss, have after-sex dialog in bed, and have implied sex in a flower field.
Watch Full Movie Online
---
---
---