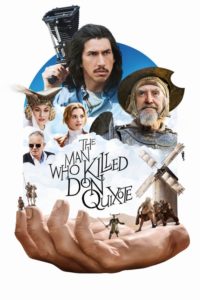 ---
Toby, a cynical advertising director finds himself trapped in the outrageous delusions of an old Spanish shoe-maker who believes himself to be Don Quixote. In the course of their comic and increasingly surreal adventures, Toby is forced to confront the tragic repercussions of a film he made in his idealistic youth.
|
Cheating Notes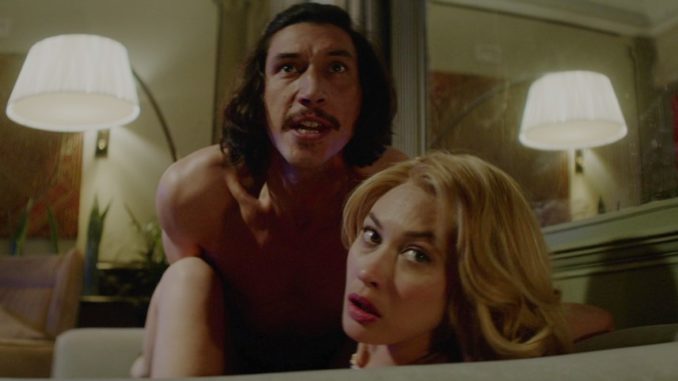 Toby, the film director, is asked by his boss to take care of his wife, Jacqui (Olga Kurylenko, who looks great as a blond here) for the night as he will be leaving for Nice. Of course, by taking care of her, he doesn't mean fuck her but just literally take care of her. But as soon as Jacqui and Toby enter the hotel room a little later, they are already making out, with her latched onto his waist using her legs.
Toby lays Jacqui on the bed and they continue making out. But Toby stops himself to check out a movie in a DVD. Jacqui follows him in the living room area, sits by his side and starts kissing him sensually on the cheek, telling him repeatedly, "Toby, I'm the boss' wife...." to remind him of men's fantasies of screwing their bosses' wives and this one right here is his own opportunity to fulfill his.
Toby gets aroused at the idea and repeats after her, "You are the boss' wife..." and starts responding to her kisses. He lays her down on the couch and is about to fuck her but her husband suddenly knocks on the door. Apparently, his trip to Nice has been cancelled. Toby has to ram him and run away past him at the door. Jacqui's husband mistakes him for someone else, so he's good.
Later in the movie, Jacqui forcibly kisses Toby while he is pushed against the ledge of a balcony and her husband sees all of it. There's some sort of acting/roleplaying going on though, so her husband may have thought that it's all part of the act.
---
---
---