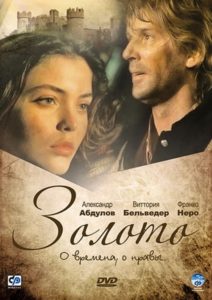 ---
When gold is discovered in a remote location, a variety of different groups descend on the spot to stake their claims, resulting in a spate of brutal violence.
|
Cheating Notes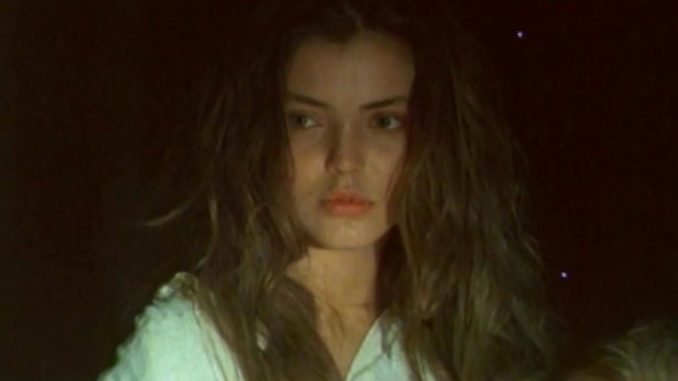 Summary
I first saw Vittoria Belvedere in Craving Desire (1993) and wow, she is such a hottie in that movie. I'm still looking for her other movies where she plays a cheating wife or girlfriend, but I'm just glad that I found this one where she plays a cheating girlfriend (sort of) who fucks another guy in front of her boyfriend.
Cheating Scenes in Zoloto (1992)
The film takes place in 1527 when mercenaries invaded Rome and began a horrific course of looting and destruction. Nero plays Gabriele da Poppi, an artist who feels above it all. Gabriele believes artists are immune during times of war.  He lives with Gesuina, his lover and model (the angelic Vittoria Belvedere) and her little punk of a brother. Gabriele calls this teen duo his "beasts." They bathe together and play games in what seems like an indoor Eden.
Suddenly, Gabriele's idyllic life is upended when the mercenaries raid his mansion, destroy his artwork, and kill Gesuina's brother. The leader of the mercenaries also rapes Gesuina.
The head of the mercenaries holds Gabriele and Gesuina captive in their own home. At one point, he parades Gabrielle in town with a leash tied on his neck to witness the destruction and death around them.
Gesuina starts flirting with the mercenary leader by giving him a smile and being nice to him, serving him food and all. Maybe it's to lure him or maybe she recognizes that he is now the new alpha of the house.
The leader sexually dangles a food over the head of Gesuina while she is being painted by Gabriele. She responds to it by trying to grab the food with her mouth in a sensual way. Gabriele sees all of it. So when the leader criticizes him about his painting, he snaps and attacks him but is restrained by one of the leader's men. The leader lifts Gesuina's legs up and spreads it to prove a point to Gabriele, and she seems to be ok with it and even looks like she likes it based on the smile in her face.
When nighttime comes, Gesuina has sex with the leader on the bed while Gabriele is just nearby and can clearly see them (watch clip 1 below). Gabriele can't do anything but watch them since, aside from them being captives, Gesuina seems to be fucking the leader willingly. She is even the one on top and the one humping him.
One night, Gesuina sneaks out of the bed where she lays beside their captor and goes to Gabriele to comfort him. So this means she still cares for Gabriele but she is just fucking their captor to deceive him. When the mercenary leader makes a noise, she returns to his side, and the leader starts getting on top of her to fuck her again.
Gesuina and the mercenary leader have sex at least two more times.
Watch Clip 1 (Painter watches as his girlfriend has sex with the other guy in front of him)
Watch Clip 2

Watch Clip 3

Watch Full Movie Online
---
---
---