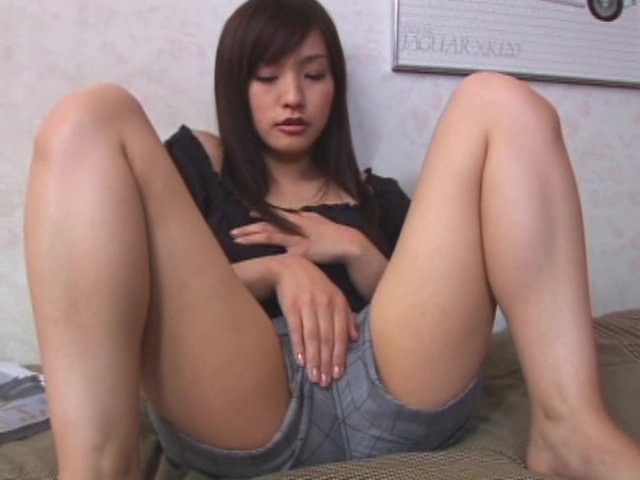 Description
What do you get if you have a slut stepmom, a perverted dad, a horny daughter and two horny young guys who are not part of the family? Why, lots of fun of course! Join Nao Ayukawa and her family as they do indiscriminate fucking, not minding whether it's family or friends in the mix.
Details for the JAV EYE-007
Other Titles: EYE007 Three Mother-in-law And Sister Incest, Mother-in-law And Sister Incest 3, 義母と妹 近親相姦 3
Director: Takahashi Hiroshi Akira
Starring: Nao Ayukawa
Genre: JAV
Country: Japan
Cheating Scenes in EYE-007
Note: Watched without subtitles.
Nao gets banged by her father
Nao is taking a bath when her father comes home from work. He takes a peek at her through the partially open bathroom door and starts to jerk off. Nao enters her bedroom wearing a robe, then lies down and reads a magazine. Her father comes in and talks to her.  Pretty soon she starts acting sweet to her father and starts hugging him. He takes advantage of this and makes their conversation turn sexual. She is all too open to his advances so daughter and father have sex.
Nao's  two male friends bangs her MILF mom
Nao's two young male friends visit her. While they are sitting in the living room, Nao's mom entertains them. She starts teasing them verbally. Then she sits between them and starts touching one of the guys. The other guy (who seems to be Nao's boyfriend) starts cockblocking and pulls the other guy away from the mom. They go up and secretly watch Nao masturbate through her bedroom's partially open door.
Then, the two guys play with the arcade machines in one of the rooms in the house. Nao's mom comes in and starts teasing and flirting with them again. She sits on one guy's lap, the same guy she was touching on the couch earlier, and then turns around and mounts him while rubbing his face. They return to the couch in the living room and have a threesome there. They transfer to the bedroom and continue their fucking. Both guys cum on the mom's face.
Nao has a threesome with her father and her boyfriend
The final scene is a threesome on the couch involving Nao, her father, and her boyfriend. Initially, it is just the father molesting Nao. Nao's boyfriend comes in, sees what Nao's father is doing and tries to punch him. Nao explains to him that it's ok, so he calms down and joins them.
Nao's mom takes a look from the corner and sees them fucking. She smiles approvingly at what they are doing, but strangely (as far as JAV porn is concerned), she does not join them and just walks away.
More info for EYE-007
Info + Download Link: Javlibrary.com
Watch Online: Ohyeah1080.com
Watch Online: Javhdq.com