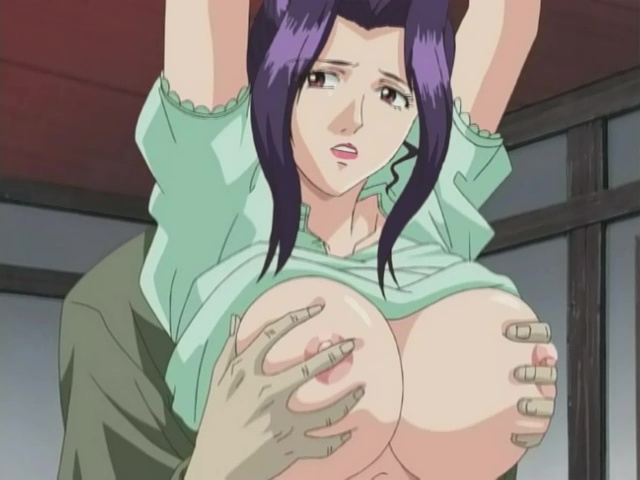 Description
Mitsuko is a beautiful woman who had just married. She went to her husband's house and began to live with his family, but it was the beginning of her life as a sex slave for most of the males in her husband's family.
Details for the Hentai Mistreated Bride (2005)
Other Titles: Nikuyome: Takayanagi-ke no Hitobito, 肉嫁 ~高柳家の人々~
Genre: Hentai
Country: Japan
Number of episodes: 4
Cheating Scenes in Mistreated Bride (2005)
Characters
Mitsuko – the Wife
Ichiro Takayanagi – Mitsuko's husband
Tomizo Takanayagi – Ichiro's father, Mitsuko's father-in-law
Kouji – Ichiro's young brother, Mitsuko's brother-in-law
Sumie- Tomizo's young, third wife, Kouji's stepmother
Episode 1
Everyone in the Takanayagi household has gone out except for Mitsuko and her father-in-law Tomizo. She comes inside Tomizo's room to take care of his medicinal needs. Tomizo, however, takes out his dick and tells her to jerk him off to help him with his sexual needs. Mitsuko feels sorry for him so she jerks him off, telling herself that her husband will understand. But the real reason is she is enamored by her father-in-law's monster cock. Tomizo gives her a facial. Mitsuko masturbates when she takes a bath after.
In the next several days, Tomizo is able to suck Mitsuko's breasts, get a blowjob from her, finger and eat her pussy. This, despite her telling him that what happened on their first day should have been the last. Finally, one day, Tomizo is able to fuck his daughter-in-law in the kitchen. Kouji, Mitsuko's brother-in-law, comes back prematurely from school and witnesses this. He jerks off while secretly watching the two fucking.
One day, Kouji comes back home and finds Mitsuko tied up in a standing position by his father Tomizu. When Tomizo leaves, Kouji sexually assaults his tied sister-in-law. He licks her breasts and her pussy. He tries to fuck her but he can't keep it that long and comes just outside of her pussy. After coming, he fucks her in the ass instead.
Episode 2
Early in the morning, Mitsuko's husband calls her loud as he is about to go to work. But Mitsuko is busy sucking her brother-in-law Kouji's dick in the comfort room so she isn't able to come down. 
Kouji skips school and stays in, pretending he's sick, but that's just so he can fuck his sister-in-law Mitsuko when she comes inside his room to take care of him.
While Mitsuko is peering outside the window, talking to her daughter and Sumie (Tomizo's wife), Kouji licks and fingers her asshole and her vagina and fucks her in the ass. Sumie asks her if she's ok when she lets out a moan.
Later, Sumie (Tomizo's third wife and Kouji's stepmother) sucks and fucks two gardeners who are working on her garden. Kouji and Mitsuko, who are fucking inside a closet, witness this. Kouji is speechless and gets really hard watching his stepmom doing it with the two guys. Apparently, he has been fantasizing about his stepmom for a long time now. Kouji and Mitsuko resume their fucking while secretly watching Sumie fuck outside the closet.
Episode 3
Kouji comes several times with Mitsuko while watching his mom having a threesome.
We see Tomizo peeping from a hidden corner. Apparently, he knows about his wife fucking the two gardeners and is enjoying watching them. After the two gardeners leave, he comes in and makes Sumie suck his dick.
Sumie finds out that Mitsuko and Kouji were watching her. Later, she calls them and tells them that Tomizu really brings in different people to fuck her. Then she asks what the two were doing in the closet. Kouji admits to her that he and Mitsuko were fucking. Mitsuko leaves the room. Stepmother and stepson have an emotional talk, then they fuck.
Later, Mitsuko catches Sumie sucking Kouji's dick. They have a threesome.
Episode 4
This last episode turns dark but in the latter part, Mitsuko, Sumie, Kouji and Mitsuko's daughter have a foursome.
Recommendation
This hentai is quite erotic and I recommend it.
More info for Mistreated Bride (2005)
Info: Animenewsnetwork.com