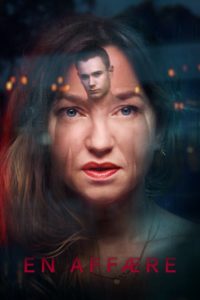 ---
A newly appointed married teacher finds herself being followed and soon discovers that one of her own students is obsessed with her.
|
Cheating Notes
IMDB Review
We meet the middle-aged newly appointed sports teacher Anita (played by Andrea Bræin Hovig), when she meets a new class of 16-year-olds at her new work place. She's been married for five years and has two grown-up daughters who both have left home. Her husband travels a lot in his work and leaves Anita to her own fantasies. Already on the meeting with the class Anita is challenged by Markus, as he at her introduction, when she asks for their name and a fun fact about themselves, he tells he is well-equipped. Soon afterwards she gets the feeling of being watched and followed. Soon messages and flowers start turning up, and a text message is answered with a shock message. This is the start of an affair they both seem to wish. A troublesome and forbidden affair.
The film is a drama thriller about going too far with a fantasy. As such it is done well. The film is both able to be creepy, cringy, exciting, as well as funny and well made. The humour serves as well put comic relief, as the film is quite graphic in both sex scenes as well as the chances they take. Thay come through dialogue and questions, where Anita impossibly can answer with small little white lies.
Watch Trailer
---
---
---