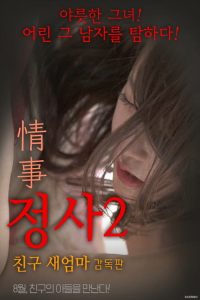 ---
A married woman has revenge sex with a young guy when she finds out about her husband's affair. She will find out later on that the young guy is her friend's son.
More Info: TMDB
|
Cheating Notes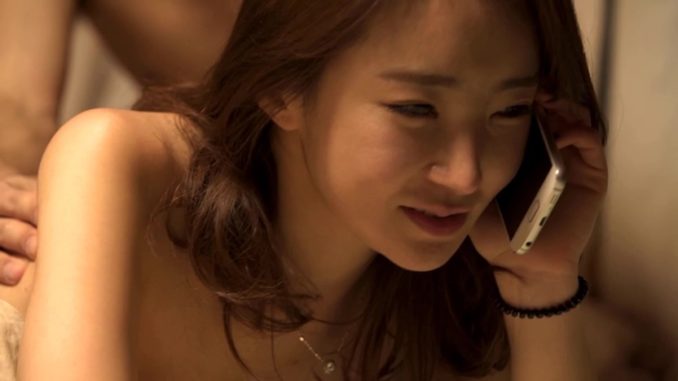 The wife finds out about her husband's affair with a young lady. A young guy witnesses their commotion in the restaurant and offers the wife his handkerchief to wipe her tears. Of course, she refuses since he's a stranger and doesn't really notice him much in her current situation.
The wife comes to her friend's house to get some consolation from her. She has a drink with her on her front porch along with her boyfriend and another guy. Her friend goes inside the house with her boyfriend to fuck, so the wife is left with the other guy, who tries to kiss her. She rejects him and walks away. She returns to the porch a little later and starts to drink alone. The young guy who offered her his handkerchief earlier comes along and joins her. They talk and he seems to hit it off better with her than the other guy who tried to kiss her earlier.
Suddenly, the wife's husband arrives, looking for her. She and the young guy go to the guest house and hide in the bedroom. Here, the young guy kisses the wife while her husband is shouting her name from outside. She kisses him back. Now, the story is non-linear so the continuation of this scene is found in the last five minutes of the film, where the two proceed to have sex on the bed (mostly doggy-style pounding).
In the morning, the husband comes back and demands to the wife's friend that she makes his wife come out. The wife hears all the commotion from the adjoining guest house so she tells the young guy to hide and then she comes out and talks to her husband. The husband is suspicious that she had revenge sex and tries to go inside the guest house to see if there is a guy inside. The young guy, however, suddenly appears, not from inside the guest house but from the front, like he just came home, meaning, he must know his way around the house and has exited through a back door.
The main surprise for the wife is that the young guy hugs her friend and calls her 'mother', meaning she had sex last night with her friend's son.
Watch Full Movie Online
Director's Cut
Related Movies
---
---
---