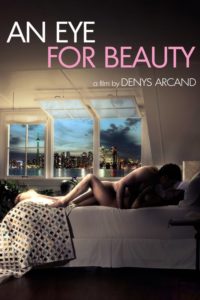 ---
Luc, an architect and married man from Quebec, begins an extramarital affair with Lindsay while on a business trip to Toronto.
|
Cheating Notes
Luc cheats with a married secretary
Luc, who is based in Quebec, goes to Toronto on a business trip and meets Lindsay, a secretary of one of his business colleagues. They go on a date in his second coming and have sex in her house. Her husband is out of town and she even bought Luc a toothbrush, confident that he is going to have sex with her in his house that night.
Lindsay tells Luc that she married her high school sweetheart and is the only man in his life, until now.
Later in the movie, Lindsay calls Luc and tells him that she told her husband that she wanted a divorce and rented a place for herself. A few weeks or days after this, she goes to Quebec City where she has sex with him again.
Luc's wife cheats with a woman
Luc and his wife Steph play golf with their lesbian couple friend Isabelle and Melissa. After their game, Luc witnesses Steph and Melissa kissing in a secluded area of the golf course. He says nothing about it and does not react. When he goes to their table in the restaurant, Isabelle tells him jokingly that it looks like they've lost both of their spouses. When Steph and Melissa arrive, Isabelle asks them where they've been. The two make up some excuses and Isabelle gives them a knowing look. Maybe she kind of knows or suspects that something is happening between them.
Info + Torrent Download Link: An Eye for Beauty
---
---
---