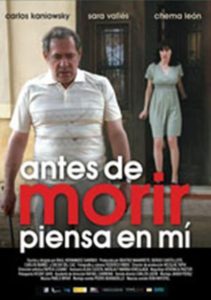 ---
The story is told using non-linear flashbacks during the court case that determined her fate, giving us a detached and non-judgemental portrait of Nina, a lonely child of a carefree single mother. Having never had a father figure, she seeks affection through older men before she falls in love with a younger man called Sergio, an apprentice under her husband Miguel. The film highlights various episodes from her life, culminating in the murder of her lover, and the apparent cannibalism that follows.
|
Cheating Notes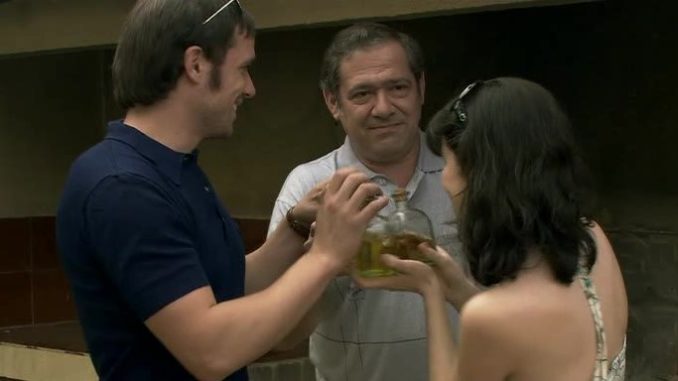 Miguel invites his co-worker Sergio to his home. He watches as he flirts with his wife Nina while he cooks. I'm not sure but he may really have purposely invited Sergio to flirt with his wife and let the two start an affair because we see in a previous scene that he can't satisfy her sexually.
Nina comes to Sergio's place and they have sex. After their lovemaking, Nina looks out the window and sees her husband standing outside, looking at her. This means that he really must know and has purposely set up his wife to have sex with Sergio. When Sergio also tries to look out the window, Nina prevents him and has sex with him again for the second time. Nice sex scene here.
Nina comes to the workplace of both her husband and her lover. Only Sergio is there at the time. They talk and it gets heated. I think Sergio does not want her to visit him there or something. Nina takes her panties off and gives it to Sergio. He returns it back, and they have a sort of a tussle. Eventually, their altercation turns sexual. He pushes her down a table, holds her down with his hand, lifts her dress up and roughly fucks her from behind. She seems in pain, so maybe she is being fucked in the butt.
Watch Full Movie Online
---
---
---