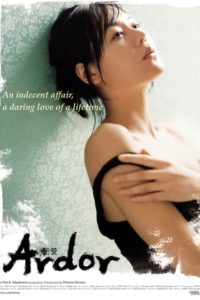 ---
In revenge for her husband's infidelity, a young beautiful housewife, Mi-heun, starts an affair with an attractive young doctor, In-gyu. Despite her husband's efforts to regain her love and the disapproval by the conservative little town, Mi-huen gradually finds happiness and satisfaction in the affair and decides to turn her back on her quiet life.
|
Cheating Notes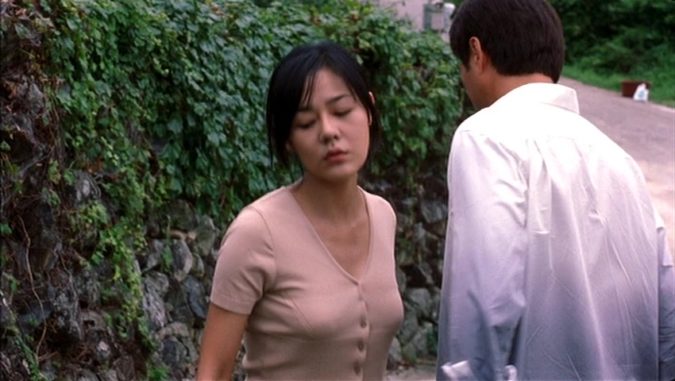 The husband's mistress visits his home and reveals their affair to his wife. She also hits the wife's head with something during their confrontation.
The couple, along with their daughter, moves to the countryside to try to heal their relationship and for the wife to recover from her physical injury and her depression, but it will never be the same for her because of her husband's betrayal.
The wife meets a young doctor when her car breaks down. He helps her get gas and they start to know each other, but right now, she's distant towards him.
The wife visits the doctor to have her headache checked. When she is about to leave, he asks her if she would like to play a game with him because, according to him, having fun is the best medicine for headaches. He tells her the game is that they will pretend that they're lovers in the next coming months, that they'll have fun and have sex. Although she acts reserved around him, she doesn't get offended by his suggestion, suggesting she finds him attractive too, and of course, she's open to revenge cheating at this point. She leaves without giving him an answer, but she smiles a bit as soon as her back is turned on him.
One day, while it is raining hard, the doctor comes in front of the wife's house in his suv then he speeds away. She follows him in her car. They meet near a bridge and talk inside his car. We find out here that he is a player who had fucked married women before. They make out, with the wife letting out a few moans. They transfer to a hotel room and fuck.
After sex, they talk on the bed with their clothes back on. He tells her that he is also married but that his wife is ok with his philandering ways as long as she doesn't see it. They kiss again. He unzips her dress and then they go for another round of sex.
One evening, the wife sneaks out of the window and goes to the doctor's house in her semi-transparent nightgown. He doesn't like what she did, saying it's dangerous. So they quarrel and she comes back to her house empty-handed, sex-wise. She finds her husband looking for her, wondering where she went so she has to make up some excuse.
The wife encounters the doctor with his wife and their friends when she is disposing of some garbage. She pretends to not know him and goes to a secluded pathway in the woods. He follows her, they talk, and then they fuck on the ground. She mounts him and fucks him hard while his wife and their friends shout his name, looking for him.
The doctor calls the wife one night, telling her to come to him. She gives an excuse to her husband and comes to the doctor's clinic where he's waiting for her. He fucks her on his desk.
The wife sees the doctor with another chick getting off his car. She slaps him with her handbag several times, showing her displeasure, but she still meets and fucks him at the hotel after that, anyway. They fuck standing up against a wall. When she comes out of the hotel, her husband is waiting for her at the entrance. They have an argument.
Summary
The actress who plays the wife in this movie also plays the Korean wife in Lost (2004) TV series. I believe she doesn't cheat in that one even when the situation calls for it (they are isolated on an island with several other attractive men with them). Like me, if you ever wanted to see her cheat because she is hot in a homely housewife kind of way, then this movie is for you.
Watch Full Movie Online
Watch at ok.ru. (Only the 2nd half of the movie and the audio is a commentary track. For a full one, try here or here)
---
---
---