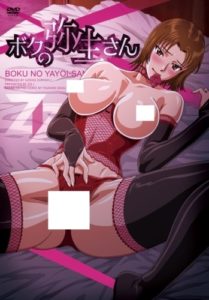 ---
It has been five years since Hiro's older brother passed away, and during those years, he has been living with his brother's widow, Yayoi. Fast forward to the present, Hiro's feelings for Yayoi are brighter than ever.

Will he be able to confess his feelings toward her? Will Yayoi be able to reciprocate said feelings?
|
Cheating Notes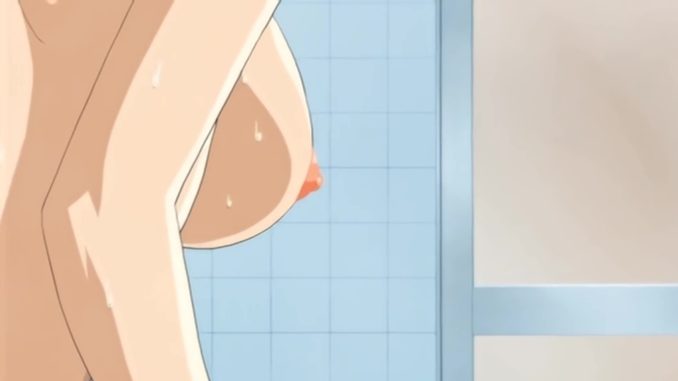 Yayoi takes care of Hiro, her deceased husband's kid brother, and they live in the same house. Eventually, she starts a sexual relationship with him and they have become sort of a couple. She cheats on him with Hebizuka, a former member of the biker gang that she and her husband used to be in. First, she did it because Hebizuka threatened to do something bad to Hiro, but Hebizuka proves to be good in bed so she did it several more times with him.
Hot sneaky sex scenes of Yayoi and Hebizuka
First, there's a scene where Yayoi gets fucked from behind by Hebizuka in the ground of the hospital where she works while Hiro is talking to her on the phone.
Then, Hebizuka and Yayoi fuck inside the bathroom in Yayoi and Hiro's home while Hiro is just outside the door talking to her. Hiro wants to get in and have a shower with her (and also have sex, of course) but of course she can't let him because Hebizuka is already with her.
While Hiro is watching TV in the living room, Hebizuka is fingering Yayoi's pussy in the kitchen.
Hebizuka also fucks Yayoi in a standing position just beside a sleeping Hiro.
Hiro apparently knows that Yayoi is cheating on him
Yayoi calls several men from her past to beat Hebizuka. But after they beat Hebizuka, they also gang rape her. Apparently, it is Hiro who made them do it. His reason is to teach her a lesson because apparently, he knew about her and Hebizuka. He tells her that he actually knew about all of her sneaky sex with Hebizuka: the one in the hospital grounds while he is talking to her on the phone up to the one where Hebizuka fucks her just beside his bed.
Yayoi derives pleasure from the gang rape, of course, as this is a hentai. After her lesson, she and Hiro kiss and make up. She even makes her relationship with Hiro official by saying goodbye to her dead husband and telling him that she will now become Hiro's woman officially. They celebrate the occasion by having sex.
Hebizuka returns to the couple's life
Things are good between the couple for a while. They have kinky sex, etc. Then, one day, Hebizuka drops in on their life just like that. Hiro even welcomes him gleefully, like he and Yayoi didn't cheat on him several times in the past. As soon as Hiro leaves for school, Hebizuka fucks Yayoi.
In the evening, Hiro wakes up without Yayoi on her side. He gets up and peeks in another room where he sees her having sex with Hebizuka. He watches but doesn't do anything to stop them. Hebizuka calls him out, letting Yayoi know that he is watching them have sex.
In the next few days, Hebizuka fucks Yayoi in different parts of the house and Hiro just watches them while hiding. He even masturbates while watching.
Hebizuka brings Yayoi to the park and fucks her there one night. He calls Hiro to stop hiding and come out. Hiro approaches them, and Hebizuka makes Yayoi confess to Hiro that she can't get enough of Hebizuka's dick, that's why she is fucking him until now. She also confesses that she's pregnant with Hebizuka's child.
Hebizuka lets Hiro join them to double-penetrate Yayoi. When Hiro ejaculates inside Yayoi's asshole, Hebizuka asks her if she's satisfied. She says no and tells him that she wants his thick cum inside her instead. This makes Hiro cry. Yayoi tells Hiro that she loves him, but that he is not good enough sexually and that he loves Hebizuka's huge, amazing dick which is currently inside her and which unloads its thick cum inside her just after she spoke.
After that, Hebizuka leaves the couple's life for good. Yayoi is pregnant with his child, but it seems that it's ok with Hiro and he is going to stay with Yayoi and help her raise a child that is not his.
Summary
A very erotic hentai. I like it. The dialogs really contribute much to this series' eroticism so pay attention to them.
More Info for Boku no Yayoi-san
Watch Full Episodes of Boku no Yayoi-san online:
---
---
---